Will Books in McDonald's Happy Meals Make for Happy Parents?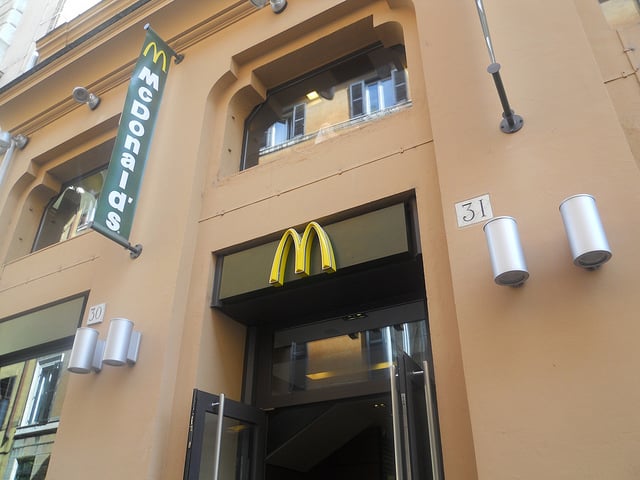 McDonald's (NYSE:MCD) is good at making Happy Meals, but what about happy parents? The iconic fast food company, known for its expertise in flipping fat-packed burgers and fried potatoes, has long been under fire for its unhealthy fare and links to childhood obesity, but now the chain is working to boost its appeal to parents and consumers by promising to package children's books in its Happy Meals, instead of the typical licensed toys or action figures.
According to Advertising Age, the Golden Arches will package four original children's books carrying a nutritional message November 1-14 with its Happy Meals. The initiative is purposely set to debut on National Family Literacy Day, and McDonald's hopes that it will ultimately stick around for many years to come. A McDonald's spokeswoman told Ad Age: "We think that this is a fun and engaging way to give a nutritional message to kids. This is really the first step in a larger book strategy, and our intent is to continue over several years."
The book launch is also no small deal. McDonald's expects to distribute 20 million books in its two-week promotion window, and that could make McDonald's the largest children's book publisher for the month of November. Ad Age puts it in perspective by highlighting that the fast food company is set to give away 5 million more books in its two-week promotion than the popular Hunger Games trilogy sold last year in print.
So far, McDonald's has four children's books that it is ready to pack into its Happy Meal offerings. They will be self-published by the Oak Brook, Illinois-based company and won't feature iconic McDonald's characters like Hamburglar or Ronald McDonald, but they will star a goat, an ant, a dodo bird, and a dinosaur, which will all serve to relay nutritional messages to kids.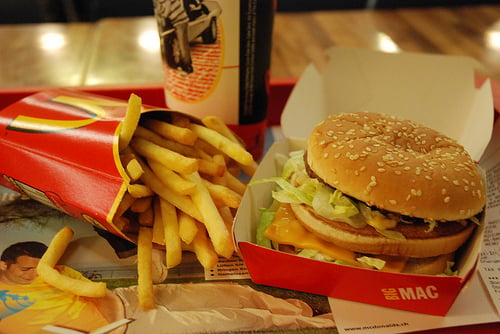 According to Ad Age, The Goat Who Ate Everything will teach children with big appetites how to eat smart. In Deanna's Big Dreams, kids learn about the world's smallest dinosaur that grew tall by eating well. 
The characters and storylines in the four paperbacks were created by Publicis Groupe's Leo Burnett, who handles McDonald's family and kids marketing, and the chain has also partnered with nonprofit Reading is Fundamental to give an additional 100,00 of the books to kids in the United States.
Sounds like a good marketing strategy for McDonald's, right? It's harder to deny a kid's request to go to McDonald's when the fast food chain has taken such efforts to increase its healthy offerings and its message —  offering more fruit and veggie choices in its meals, nixing soft drinks from the Happy Meal menu, and cutting its portion sizes.
The efforts are part of McDonald's nutrition commitment made in 2011, when the company promised to instill 100 percent of its communications toward kids with a nutritional message after being blasted for its kid-targeting marketing — but not all critics are buying it.
According to USA Today, Jesse Bragg, a spokesman for corporate watchdog group Corporate Accountability, said: "It's definitely more of the same. It's just a way to get their brand in front of kids in a very subversive way."
Bragg also explains that the new initiatives run the risk of teaching kids that McDonald's food is healthy, which he denies — "We all known that fast food is a big driver of childhood obesity."
Corporate Accountability is the same activist group that charged Ronald McDonald earlier in the summer for deliberately targeting children with McDonald's advertising and contributing to the obesity epidemic. It's clear, then, that the chain's new efforts aren't pleasing to all, but we'll have to wait until November 1 to see if parents and children agree.
McDonald's might have some grumpy kids on its hands after customers learn their their action figures are getting swapped for brand new paperbacks, but grumpy kids might be less threatening than grumpy parents.
Investing Insights: Is Costco Set to Move Higher Post-Earnings?