Will Charter Get Its Hands on Time Warner Cable?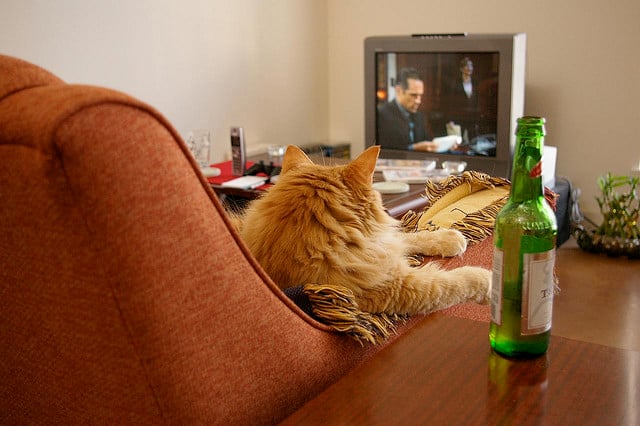 Time Warner Cable (NYSE:TWC) should start preparing itself to hear a bid from Charter Communications (NASDAQ:CHTR). According to a Wall Street Journal report citing people familiar with the matter, Charter is preparing loans to finance a cash and stock bid for Time Warner that has been rumored about for awhile.
Charter, which is backed by Liberty Global's (NASDAQ:LBTYA) John Malone, wants to merge with Time Warner as Malone believes that consolidation in the pay-TV industry is necessary for pay-TV's survival. Consolidation would allow pay-TV companies to cut costs and better absorb increasingly high retransmission fees from networks. Consolidating would then let pay-TV pass those savings on to customers, which could help deter the growing 'cord-cutter' movement as people are increasingly turning to cheap online streaming services like Netflix (NASDAQ:NFLX) to get their TV fix.
The Journal reported that Charter first approached Time Warner about a possible deal back in June, but at the time, Time Warner said it wasn't interested. Since then, Time Warner has publicly said it would not accept a deal that doesn't properly compensate its shareholders. Part of the problem for Charter is that it's a much smaller company than Time Warner. Time Warner Cable currently has a market value upwards of $34 billion compared to Charter's market value of around $13 billion.
Since earlier this summer, however, Time Warner has underperformed versus its competitors, which is especially bad news in an already-struggling industry. The company also faced a very nasty public spat with CBS Corp. (NYSE:CBS) over the summer, which resulted in a month-long blackout of CBS programming for some Time Warner customers and culminated in Time Warner being forced into an agreement that didn't much change the high fees CBS was demanding in the first place.
So, how's Charter gonna get enough cash to fund such a deal? The sources who spoke to the Journal said that the company is in talks with Bank of America (NYSE:BAC), Barclays (NYSE:BCS), and Deutsche Bank AG (NYSE:DB) about a debt package. The people said that another source of income could come from wealthy individuals or sovereign wealth funds.
At this point, it seems that Time Warner will be more receptive to a deal than it did earlier this summer, so if Charter can come up with a sum that Time Warner finds adequate, Malone could start seeing his consolidation dreams come true.
Follow Jacqueline on Twitter @Jacqui_WSCS
Don't Miss: Box Office Preview: 'Catching Fire' and Everything Else.