Will China's Inflation Rates Continue to Rise?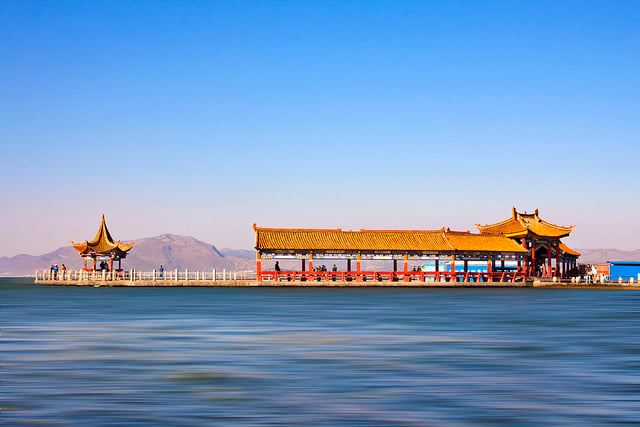 China's inflation rate soared to a seven-month high, sparking fears over whether the rate is fully under control, Reuters reports.
The annual consumer inflation rate rose to 3.1 percent in September, up from 2.6 percent in August, rising by nearly twice the amount that most analysts had expected. On a month-by-month basis, the increase represents a rise in consumer prices of 0.8 percent from August to September.
Leading the way in the inflation upsurge were food prices, which rose 1.5 percentage points between August and September. Chinese officials have claimed that floods and droughts harassed food production, especially in the south of China, translating into an increase in prices. Reuters said an additional factor may have been the Mid-Autumn Festival occurring earlier than usual this year, which could have boosted demand for food during the month.
Many economists expect inflation rates to rise through the rest of this year and into early 2014, citing the looser monetary policy of the Chinese government as one catalyst for the prediction. Beijing has set 3.5 percent as an official goal for inflation rates, meaning that there is a ways to rise before rates are at levels that would concern the Chinese government.
Still, some have expressed worries over the impact of higher inflation levels on Chinese residents. With house prices having risen by 7.5 percent in China from last year — and nearly twice that level in Beijing — increases in food prices are set to hit those in the lower and middle classes especially hard. What's worse is that the government's capacity to act becomes lessened as inflation rates rise: Since the benchmark deposit rate is only 3 percent, there is less room for monetary policy to impact the economy.
Total social financing, a general measure of liquidity in an economy, stood at 1.4 trillion yuan in September, a slight decrease from August's levels, but still up almost 20 percent on the year. The increases, which are at least in part due to the Chinese government's monetary policy, are sure to lead to greater inflation, though many had not expected any effects to be seen on such a short time frame.
Another piece of news about the Chinese economy came from the exporting sector, which posted a decline of 0.3 percent in September. While this may appear to be a bad sign, considering that so much of China's economy is dependent on exporting, some analysts do not see it negatively, instead saying that China's push to transition into a more consumer-driven economy will necessitate drops in export rates. They instead point to signs such as bank lending and auto sales, which have been strong in recent months, as signs that the economy is becoming more stable.
Don't Miss: Is the G-20 a Good Idea Gone Sour?