Will China's Slowdown Hurt the U.S. Economy?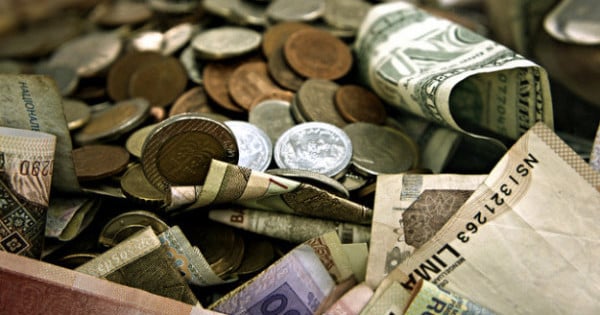 The United States has been the world's largest economy since 1871. For some context, the nominal value of U.S. economic output in 2011 was $14.99 trillion, about 22 percent of the world's total economic output. This has made economic conditions in the U.S. monumentally important to the global economic system: when the U.S. faces recession, the world economy slows down, and when it's booming, the world prospers alongside it.
At the end of June, the U.S. Bureau of Economic Analysis reported that real first quarter GDP increased at an annual rate of 1.8 percent, revised down from a previous estimate of 2.4 percent. On Wednesday, the BEA will release preliminary estimates for second quarter GDP and consensus estimates are looking at growth of just 1.1 percent.
Post-crisis economic growth in the U.S. — and around the world — has been underwhelming, to say the least, and market participants want to know what the headwinds are. Is personal consumption weak? Has overseas demand evaporated? Are there fiscal or monetary solutions?
Answers to these questions will help inform the backdrop against which business and investment decisions need to be made — and while we won't have a clear picture of economic activity until the BEA releases its third and final estimate of second-quarter growth in September, theories are already starting to pile up.
One theory on the table is that slowing economic growth in China has created an economic headwind for the U.S. After Canada, China is the largest trading partner of the U.S.: two-way trade in 2012 reached $536.2 billion. However, this trade relationship favors China — the U.S. ran a deficit of $315 billion with China in 2012, and we are on track to log another massive deficit with the nation in 2013. In May, the U.S. trade balance with China was -$27.9 billion, compared to -$24.1 billion in April.
While slowing economic growth in China threatens to reduce the bandwidth of Pacific trade, economists suggest that people shouldn't be overly concerned. Consumer spending makes up the lion's share of economic activity in the U.S. As much as 70 percent of GDP — less, depending on how you count it and who you talk to — is derived from consumer spending, meaning that the tone of the economic conversation in America is set domestically. The health of foreign economies, while important, plays a supporting role in U.S. economic activity, not a dictatorial one.
Speaking in an interview with Bloomberg Television in Singapore recently, Vice President Joe Biden said that slowing growth in China won't "derail" the U.S. economy, "but obviously, slowing of growth in the second-biggest economy of the world is just like if our economy slowed: it will affect the world."
Here are estimates for GDP growth from the White House and Congressional Budget Office.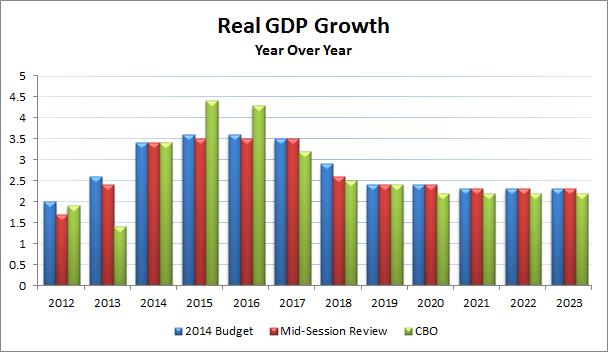 Don't Miss: From Payroll to Payday Loans, Wal-Mart Wants to Be in Your Wallet.