Will Chinese Economic Growth Slow in 2013?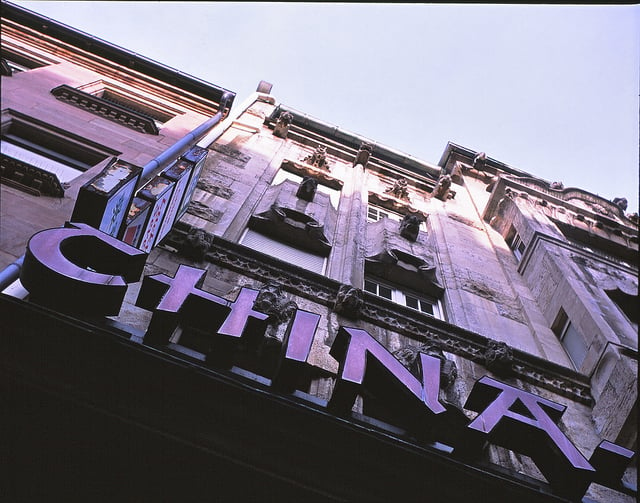 Yi Gang, the deputy governor of China's central bank, expressed his assurance that China's economic growth will come in at over 7.5 percent this year, Reuters reports.
Yi said that he expects China's economy to expand at a rate of 7.6 percent during 2013, maybe even slightly higher. This comes in the wake of announcements by the World Bank and the International Monetary Fund in which they lowered estimates for China's growth to 7.5 and 7.6 percent, respectively. The Chinese government has stated that their official goal is to keep growth rates at 7.5 percent or higher, meaning that the country is still on track to achieve its benchmark — barely.
Some analysts have been unswayed by the recent predictions, saying that growth will be closer to 8 percent, something that would be welcome news for the Chinese government. The state is due to release eagerly anticipated third quarter numbers later this month, which could well shed light on a more precise estimate of how the Chinese economy will perform in 2013.
Many economists are concerned about weaknesses that have emerged in the Chinese economy. One such problem is the country's shadow banking sector, which serves to provide loans to many people in the country. However, these banks are relatively unregulated, meaning that it is unclear if their balance sheets are healthy or unhealthy.
Fears over a potential collapse in the sector — which would have disastrous consequences for legitimate banks and for the country's economy in general — have led some to call for greater consolidation and supervision by the Chinese government.
Another potential problem is municipal debt, which has been on the rise in recent years. Part of the issue is that no one really knows how much debt various departments of the Chinese government have accumulated. Some local governments have hidden their obligations by establishing state-controlled companies that then technically bear the burden of the debt. A review of Chinese debts is due to be concluded by the year's end.
Zhu Min, a deputy director at the IMF, has said that the Chinese government should have the means to corral debts, no matter how high their levels, Bloomberg reports. Zhu pointed to China's large reserve of foreign currencies as an insurance policy against rising debt levels, adding that concerns over burgeoning debts are overblown. He urged patience until the results of the official review were published.
Between the debt review and the Chinese growth numbers from the third quarter, only time will tell whether China's growth for this year will end up closer to 7.5 percent or to 8 percent. Either way, the Chinese government will count it as a win, having met both their short-term goal and putting the country on track to double the size of its economy during this decade.
Don't Miss: Top 10 States Hurt by the Government Shutdown.