Will Credit-Card Debt Sink Your Retirement?
Despite the lingering effects of the worst financial crisis since the Great Depression, consumers are ramping up their borrowing. While much of the recent increase is due to auto and student loans, credit cards are providing an extra pain for those in their golden years.
Consumer credit in the United States rose more than $18 billion to a seasonally adjusted $2.8 trillion in February, according to the latest Federal Reserve report. It was the biggest jump in half a year and well above estimates calling for a $15 billion gain. Revolving credit, which mainly consists of credit-card debt, increased $532.82 billion to about $848 billion outstanding.
Debt has come to be a way of life for Americans, but the older generation is accumulating more credit-card debt than others. A new report by the AARP's Public Policy Institute and the research organization Demos shows that those over the age of 50 carried an average credit-card balance of $8,278. In comparison, the average balance for those under 50 years old was $6,258.
Expenses are on the rise…
Amy Traub, a senior policy analyst at Demos, tells Reuters, "What was surprising was older Americans were carrying so much more credit-card debt than younger people. It's a troubling development, and it says that the tough economy has been taking a toll on American households."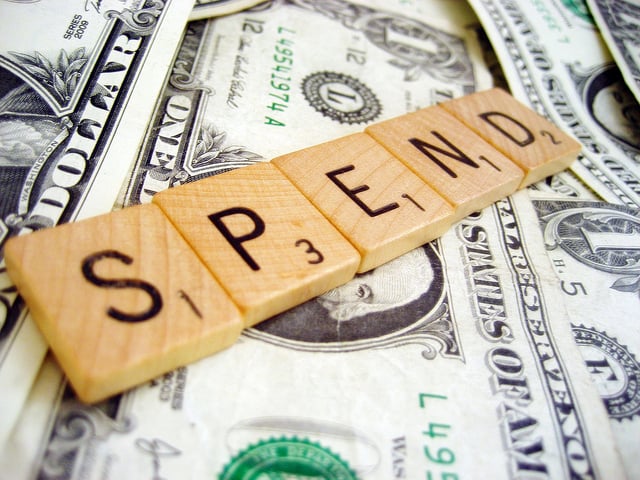 The report also notes that the Employee Benefit Research Institute finds that total debt payments as a portion of income for families headed by people 75 years old or older jumped up to 7.1 percent in 2010, a sharp rise from only 4.5 percent in 2007.
Much of the credit-card debt weighing on older Americans is tied to medical expenses, along with other basic necessities such as groceries and utilities. Although retirement is generally thought of as a low-debt period, nearly a quarter of those aged 50 or above said their credit-card balance was aided by giving money to or paying the debt of relatives.
The overall credit-card situation remains troubling…
Life events, higher living costs, and stagnant wages are all serving as a headwind for personal financial situations. Only 55 percent of Americans have more emergency savings than credit-card debt, according to research published by Bankrate.com. Meanwhile, 24 percent admit they have more credit-card debt than money in the bank.
"Consumers may be deleveraging, but the proportion of people with more emergency savings than credit-card debt hasn't changed much," explains Greg McBride, CFA, Bankrate.com's senior financial analyst. "Given the poll's 3.5 percent margin of error, one can make the argument that consumers haven't moved the needle at all over the past 24 months."
Here's how the market traded Wednesday: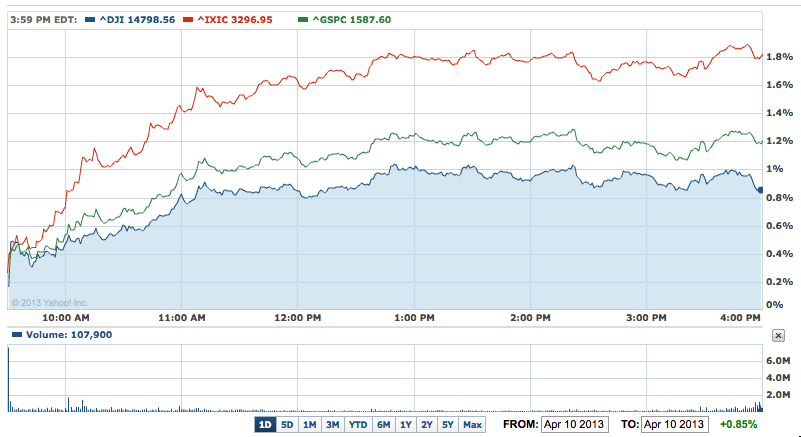 Don't Miss: 3 Simple Steps to Improve Your Retirement Nest Egg