Will Cyber Monday Break Records in the UK?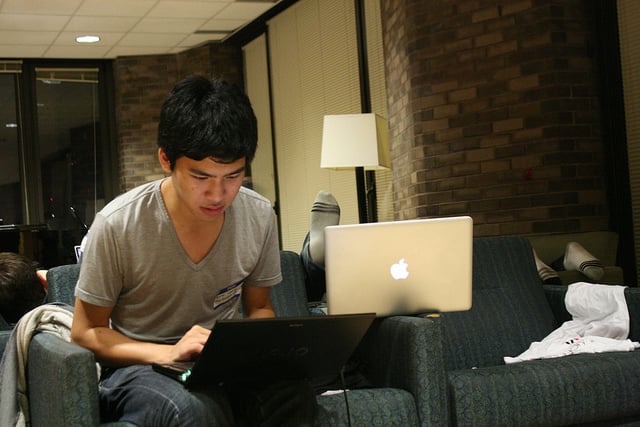 Cyber Monday is set to break new records for online holiday shopping in the United Kingdom, Bloomberg reports. Just as Black Friday names the day after Thanksgiving when consumers flock to stores in search of the hottest deals on gifts for their friends and family and for items for themselves, Cyber Monday has entered our vocabulary to name the Monday after the Thanksgiving weekend during which shoppers turn to their computers to satisfy their shopping addictions.
Originally coined because people would have faster workplace internet on the day following the holiday weekend, Cyber Monday has come to be a crucial part of the marketing strategies of online retailers.
The situation is especially prevalent in the United Kingdom this year, where sales numbers for the day are expected to break records. Visa expects spending to total around 450 million pounds, whereas Sage Pay has forecasted that spending could exceed 500 million pounds (around $818 million). If online sales do reach those levels, it would represent an increase of over 10 percent from last year's numbers.
Among the companies that are expected to benefit from the sales influx on Cyber Monday are Amazon.com, which added a slew of workers in its British warehouses to compensate for increased demand that is projected to set in during this year's holiday season. Last year, Amazon sold a whopping 3.5 million items on Cyber Monday. John Lewis, the British department store, is also expected to perform well, as its online sales division has posted gains despite some brick-and-mortar stores finding themselves facing worsening conditions.
John Lewis has predicted that some of the best-selling items will be articles of clothing such as Ugg boots and cashmere products. Also expected to sell well are tablets, with iPad leading the way in terms of name recognition and in terms of having new products available for purchase.
If you're looking for some of the best deals that Cyber Monday has to offer in the UK, you can check out Stuff's list of bargains. Retailer Tesco has discounted a robotic vacuum by over 33 percent, while Steam, the hotspot for computer gaming, has been running many 50 percent off deals for the occasion. Whether you're into tech or clothes, there's sure to be some bargain worth hunting for online this Cyber Monday, in the UK or throughout the rest of the world.
Don't Miss: 25 Perfect Holiday Dresses for Under $150.