Will Draghi Call for a Strict Review of European Banks?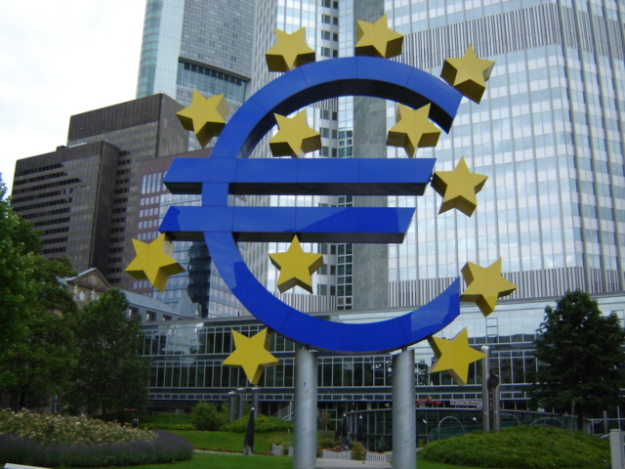 Mario Draghi is preparing to sort out the exact details of how the European Central Bank will begin its review of eurozone banks, Bloomberg reports.
The plan the ECB has come up with — its so-called Comprehensive Assessment — consists of three steps that the central bank will enact in order to assess the status of banks in the eurozone. The first step will be a risk analysis of the holdings of various banks; the second, an asset quality review in which specific holdings are scrutinized and bad debts are uncovered. The final stage will consist of stress tests, in which the ECB will simulate various shocks that will impact holdings, and the performance of the banks in those potential scenarios will be examined.
The stress tests will be the first such examinations conducted since several years ago, one reason why the plan has been met with optimism by most officials at the European Union, according to Bloomberg. The officials also see the review as a crucial step in bringing the member states of the European Union closer together by establishing a banking union between the countries.
However, the plan toward forming a banking union is not universally supported. German officials, most notably finance minister Wolfgang Schaeuble, have repeatedly claimed that the ECB may not be on firm legal footing in assuming a supervisory role of the region's banks. The Germans, as well as some Scandinavian politicians, have claimed that a better way to proceed with the review is on a national basis.
Even proponents of the review are not all on the same page. There is a fine line between being too harsh with the review and being too lax, Bloomberg reports. Advocates of taking a hard line point to past reviews — which gave Ireland's banking system a pass only to see it fall apart shortly thereafter — as being ineffective, claiming that the only way for the review to have credibility is for it to be stringent. Proponents of a more lax approach cite the euro region's nascent economic recovery as a reason not to be taking any actions that could put the area's economic momentum in peril.
Another point of contention is how the review will treat government debt. With banks across the region reporting increasing levels of government debt on their balance sheets, some have called into question the status of debt as being a risk-free asset, especially given the defaults that would have occurred in many eurozone countries had massive bailouts not taken place. If government debt is not downgraded somehow, the review will appear as being weak and insubstantial.
On the other hand, the last thing the ECB wants to do in the current economic climate is to further erode confidence in sovereign debt.
Don't Miss: Here Are the World's 10 Most Loved Companies.