Will East Asian Economies Lag Toward the Year's End?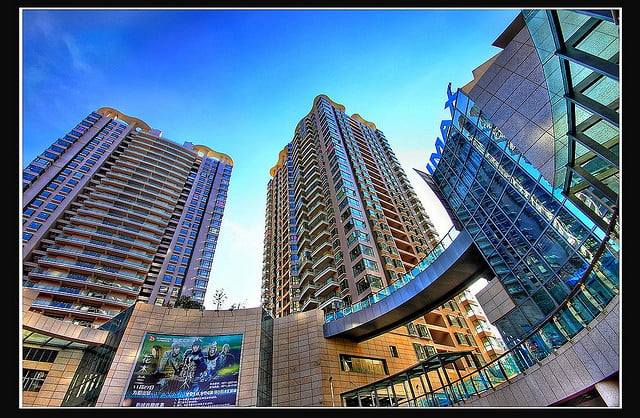 The World Bank updated its forecasts for economic growth in east Asia, Reuters reports. For developing east Asia, a region that includes China and Thailand but excludes Japan, growth is forecasted to be 7.1 percent this year and 7.2 percent in 2014. This represents a modest drop from the 7.8 and 7.6 percent estimates that the bank had previous projected for 2013 and 2014, respectively, in their previous report this past April. This comes after the Asian Development Bank lowered its numbers for the area's economies last week.
Among the concerns for developing nations in the region are the tapering of quantitative easing, lagging export orders, capital outflows, a lack of funding for infrastructure, weak commodity prices, and rising levels of debt. The problems are in many ways interrelated, leaving emerging economies with a slew of problems to face in the near future.
The American Federal Reserve's decision not to taper quantitative easing for the time being, which was made at their meeting last month, is expected to provide only a temporary respite — and not a long-term solution — for developing economies in the region.
Growth in China was trimmed for the second time since the April report by the World Bank, with levels going from a projected 8.3 percent down to 7.75 percent and now further falling to 7.5 percent. Though this would still be on track with Beijing's stated goal for the year, exactly, it would certainly not be considered a win by many who expected the Chinese economy to take off amid growing signs of a recovery.
One problem that has been recently highlighted in China is the massive amount of municipal debt that the country is carrying, much of which is hidden through state-sponsored holding companies. This could be a hidden factor that will make it very difficult for the government to meet its obligations looking forward to the rest of the decade.
Growth estimates for Indonesia were dropped significantly, falling from 6.2 to 5.6 percent for 2013 and from 6.5 to 5.3 percent for the following year. The country's currency was one of the hardest hit by fears over the tapering of quantitative easing, and Indonesia's economy is especially reliant on foreign investment because many of its potential industries are so capital intensive.
One bright spot in the report was the Philippines, where growth estimates for this year, were raised to 7 percent. The country is expected to benefit from Japan's policies of "Abenomics" in a manner similar to how many emerging economies have benefited from U.S. quantitative easing. The report did note that the Philippines is reliant on money from expats working in foreign countries, which is not necessarily a sustainable sign of growth.
The Bank concluded by saying that the numbers were more likely to be revised downward than upward. This is especially true given the U.S. government shutdown, which, though unlikely to have a significant impact on developing countries for the moment, could have disastrous consequences if the debt ceiling debate impacts world bond markets.
Don't Miss: Tea Party and the Shutdown: What's the Plan?