Will Economists Find These Retail Numbers Disconcerting?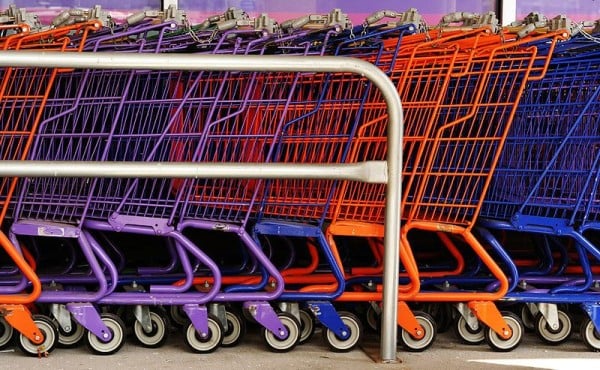 Throughout June, Americans spent less at department stores and restaurants, bought fewer computers and electronics, and sales at home improvement stores — such as Home Depot (NYSE:HD) — dropped 2.2 percent. Excluding the volatile categories of automobiles, gas, and building supplies, so-called core retail sales rose just 0.2 percent last month, according to the Department of Commerce. That's the weakest pace of growth since January.
While the numbers do indicate overall consumer spending has slowed from the start of the year, which could keep economic growth in the April to June quarter at or below an annual rate of 1 percent, some retail chains reported their strongest sales gains since January. Revenue at stores open for at least one year rose 4.1 percent in June, compared with the same month a year ago, according to a preliminary tally of retailers conducted by the International Council of Shopping Centers.
Despite some weakness, retail sales are benefiting from increased hiring, which gives people more money to spend, and rising home prices and stock market returns. But, taken together, these positive and negative drivers of consumer spending have kept readings of sales growth in line with the roller coaster-like trajectory several key indices have been following for the past several weeks.
Contracting significantly from last week's week-over-week gain of 3.0 percent, the ICSC-Goldman Store Sales Index declined 1.1 percent in the past week. On a year-over-year basis, the index expanded by 1.7 percent, a much smaller rate of growth than last week's 2.9 percent gain. Like the Commerce Department's monthly snapshot of retail sales, the week-over-week contraction, and the lower year-over-year comparison posted by the index, reflected a cutback in consumer spending as Americans are keeping purchases to their immediate needs.
"After surging during the long Fourth of July holiday weekend, weekly retail sales flip-flopped and declined sharply this past week," said ICSC Chief Economist Michael Niemira in a press release seen by Dow Jones Newswires. He added that the weather, which was much cooler in the past week, and higher gasoline prices, which cut into spending on other goods, could have hurt this week's comparison. Still, ICSC Research expects that retail sales will advance between 3 percent and 3.5 percent during the month of July.
Similarly, the Redbook reading — in which figures for the first week of the month are compared with the average for the entire previous month — showed a deceleration in retail sales growth. The index rose 3.0 percent on a yearly basis, compared with last week's significant 3.6 percent gain. However, Redbook's month-over-month comparison exhibited a 0.8 percent gain after contracting 0.3 percent in the previous week.
Follow Meghan on Twitter @MFoley_WSCS