Will Emerging Economies Soar in the Coming Decades?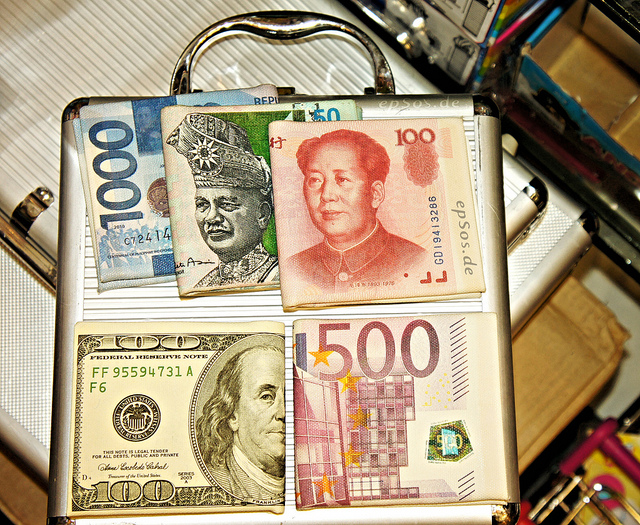 Some economists believe that the growth rates of emerging countries will continue to stay strong throughout the next two decades, Bloomberg reports. At Standard Chartered, a bank and financial services company, analysts have forecasted that emerging economies are in part of what they deem to be a sort of "super cycle," wherein they are able to experience sustained, high levels of growth. The cycle is expected to last for a generation, having begun around the start of the millennium and lasting until approximately the year 2030.
According to their theory, developing countries will be able to experience 3.5 percent growth rates on a relatively steady basis throughout the period. The analysts at the bank expect improvements in infrastructure from the countries as well as boosts in financial markets to drive expansion over the next few years.
This runs contrary to the numbers put forth by organizations such as the International Monetary Fund and the World Bank, which have both lowered their growth projections for emerging countries during the past month. With demand in regions such as the United States and the eurozone only picking up gradually, and many eurozone countries focusing on exporting themselves, many believe that emerging markets may have a difficult time posting fantastic growth numbers even if a global economic turnaround does occur.
Right now, emerging countries are still reeling from the shock that was caused by the possible tapering of American quantitative easing. When quantitative easing is in full force, the preponderance of cheap dollars leads investors to flock to investment opportunities overseas. However, even the rumor of the policy's end caused many to pull out of countries such as Brazil, Indonesia, and India, causing a chain reaction that sent currency prices spiraling downward. Though the countries received a respite when the United States decided to postpone the end of quantitative easing, most likely until early next year, they are still trying to recover from the hit.
Another factor that the economies face is the prospect of rising interest rates. If interest rates rise — and at this point it is more of a question of when than if — the cost of borrowing money will increase. Already, many emerging countries are being required to up the interest rates on bonds to obtain funds, making it harder and harder to maintain the operations of their governments. This, in turn, causes rising debt levels and budgetary problems. Though it was nothing like the U.S. scare, Brazil faced its own budget deficit ordeal earlier this month.
All of this goes to show why emerging markets may still be more of a gamble than a safe bet. Especially in the lauded BRICS countries, economic tensions are beginning to bubble to the surface and, with elections planned in most of the countries in the upcoming years, it may translate into political changes as well. It may actually be in countries such as South Korea and Mexico, places where growth and budgetary issues are not problematic, that investors find their next go-to locations.
Don't Miss: Economists to the Federal Reserve: Be Careful.