Will Emerging Markets Falter Amid Investor Concerns?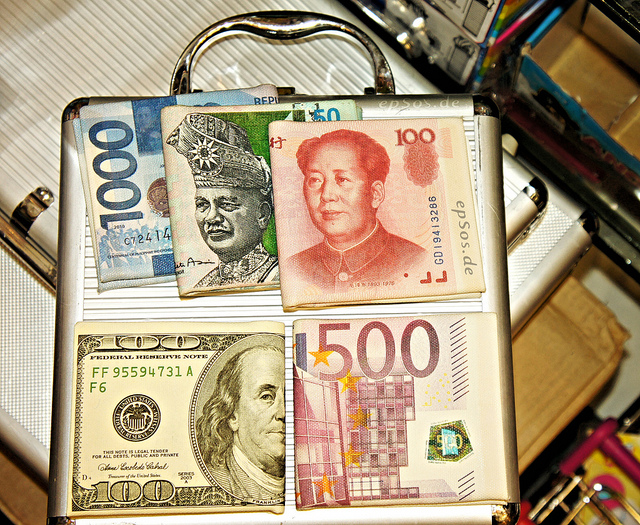 Investors are beginning to reassess their evaluations about various emerging markets as the global economic climate starts to solidify, Bloomberg reports.
Many leaders of emerging countries celebrated the U.S. Federal Reserve's decision to delay the tapering of quantitative easing at the Federal Open Market Committee's September 17-18 meeting. As long as quantitative easing is in place, dollars are relatively cheap, making investment in developing nations an attractive option.
However, even the fear associated with the end of the Fed's expansionary monetary policy meant that investors started to withdraw money from emerging markets. This, is turn, sent currency values plummeting; the Indonesian and Indian currencies have both sank by more than 10 percent since the start of this summer.
Amid worries that a crisis could be triggered in the values of such currencies, developing nations have been forced to take steps to ensure that the value of their monetary units remains steady in the coming months.
Between the uncertainty U.S. monetary policy has created in developing markets and the declining growth forecasts  for emerging countries by organizations like the International Monetary Fund and the World Bank, investors are starting to re-evaluate the prospects of putting money into such nations. Not only does this mean that investors who were spurred by quantitative easing are pulling out, but even those who were not deterred have begun to reconsider their options.
Investments in countries such as Indonesia — as well as in the BRIC nations — face a high level of systematic risk in today's economic climate. For one, there is the issue of currency values, but there is also the problem of rising interest rates, which jeopardize the ability of developing countries to borrow money. Couple that with rising inflation rates, and the picture in many emerging nations begins to look somewhat grim.
However, options exist outside of the traditional BRIC bloc for investors looking to get their money into developing nations. Mexico is a country that has one of the lower account surpluses in the developing world, and it recently received a seal of approval from Standard & Poor's, which maintained a positive outlook on the nation's bonds. Meanwhile, there has been talk of India receiving a downgrade to junk bond status if the country cannot reign in its borrowing habits.
South Korea, which is on the verge of having the largest account surplus in the country's history, also presents an attractive opportunity to investors.
Don't Miss: What Are the Top Five Factors in Dow Jones Rise?