Will Foursquare Help Determine the Next McDonald's Location?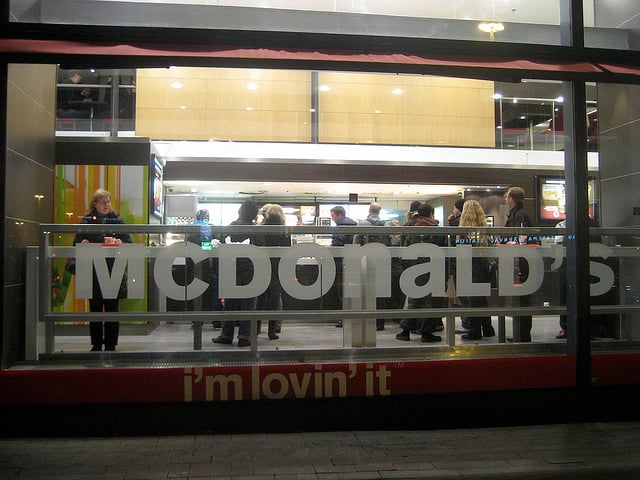 A recent report by Fast Company illuminates that your Foursquare check-ins could be helping businesses choose the best locations for their new openings.
With Starbucks (NASDAQ:SBUX), McDonald's (NYSE:MCD), and Dunkin Donuts (NASDAQ:DNKN) stores popping up on almost every corner of big cities, their specific locations seem almost arbitrary due to their sheer numbers. Consumers often question whether it is really effective to have a Starbucks coffee shop on just about every urban block, but data proves that company executives know exactly what they're doing. Planners spend a significant amount of time and energy deciding where these big-name chains need to place themselves, and they make their decisions based on data that highlights the demographics, revenue, nearby businesses, and human traffic that surround certain coveted locations.
Now, researchers at the University of Cambridge are testing another kind of indicator to see if Foursquare can prove effective at pinpointing where Starbucks, McDonald's, and Dunkin Donuts should lay claim to next. Fast Company explains that researchers looked at a number of features that affect aggregated human flow near a given location including other popular neighboring businesses, the number of industry competitors in the area, and other nearby landmarks that distinguish a location.
Researchers also looked at Foursquare to see if its users' routine check-ins could shed any light on consumer traffic trends. It tracked over 620,932 check-ins on Twitter over a course of 5 months, and analyzed the data to determine whether consumers seemed to be coming into an area on purpose for one location and then leaving, or if they tended to stick around and move from one retail location to another. They then took their accumulated data to rank Starbucks, McDonald's, and Dunkin Donuts in terms of how effective these reports painted a picture for their stores and then took it one step further to train several supervised Machine Learning algorithms.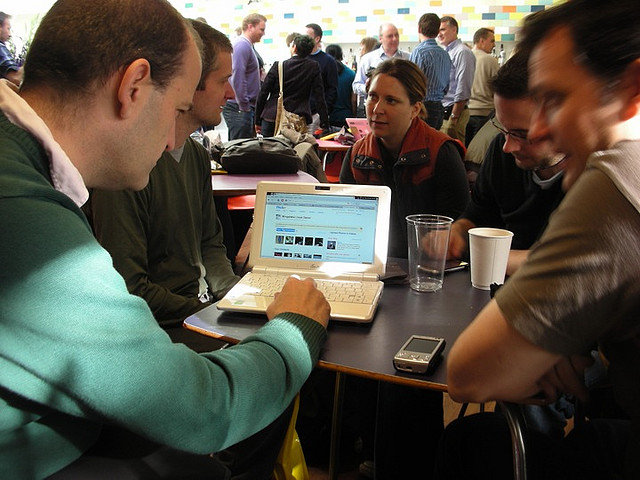 This helped the research team recognize certain consumer check-in patterns and revealed several significant retail trends. Especially of note from their findings, highlighted by Fast Company, is that Starbucks registered five times more check-ins than McDonald's and Dunkin' Donuts, and competition was the most predictive feature for the Seattle-based coffee company. It found that Starbucks does its best when it faces no competition, even more so than McDonald's and Dunkin' Donuts do. Those two chains, on the other hands, have their own consumer characteristics. Customers travel the furthest for McDonald's, meaning their neighboring retail area isn't as important as the two other coffee shops. On the other hand, Dunkin' Donuts tends to score most of its customers while they are already in the area for shopping trips, and therefore those other local business are extremely relevant for the chain.
In all, the researchers illuminated the bottom line that these geographical and Foursquare-highlighted features conclusively helped planners determine the best locations for all three of these chains. There are undoubtedly still flaws in the research, but those will be ironed out in the near future, and thus, this most recent Cambridge study might shed light on planners' next big secret.
Don't Miss: Is Amazon's Grip on the Retail Industry Slipping?