Will Gas Prices Continue to Decline in 2013?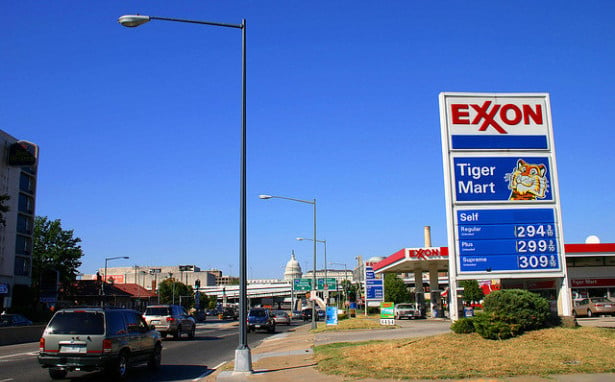 While the government shutdown has been dominating headlines, many consumers have gotten some relief at the pump from gas prices, which have declined throughout the United States all through September.
Dropping from the summer's peak prices in July, the cost of gas sunk by average of over 10 cents a gallon during the month of September, leaving the national average at around $3.50. While prices remain relatively high in some states — gas in Hawaii still costs over $4 a gallon — it has led many states to see prices dropping to below $3 a gallon, certainly a welcome sight for consumers.
In fact, many analysts have claimed that prices should continue to fall throughout the rest of 2013, with some going so far as to say that another 25 or 30 cents could be shaved off of the price of gas by the year's end. More conservative estimates are not quite so extreme, looking for prices to drop to somewhere in the range of $3.30-$3.40 for the national average at the end of the fourth quarter.
There are several reasons why the decline is gas prices is expected to continue. A simple explanation is an amalgamation of seasonal factors, including the introduction of cheaper, winter-blend gas, a reduction in demand during colder weather, and the tapering of hurricane season, which can impact oil production in the Gulf of Mexico. So far, this season has been relatively mild, with no major destructive storms occurring in the region and Tropical Storm Karen fizzling off without causing any damage this past weekend.
Another reason for the drop in gas prices is a growing sense of stability in some parts of the Middle East. While the region is by no means absolutely secure, fears have subsided over a potential U.S. military action in Syria, which had caused prices to rise earlier in the summer. A third reason that prices are expected to sink concerns the U.S. government shutdown. While the shutdown may have caused a slight decline in demand because of the furloughs that it incurred, many analysts believe that the demand effect is overblown.
However, even if this is the case, fears over the situation in Washington going unresolved — which could lead to a massive demand shock if it leads to another crisis — may be enough to have a negative impact on gas prices moving into the fourth quarter. So, while it does look like gas prices will drop moving into the final quarter of 2013, some have cautioned to take the news with a grain of salt; the cost of heating with other fuels, such as propane and natural gas (as well as by electricity), is expected to rise over the winter. A penny saved on gasoline may end up only being a penny spent on natural gas.
Don't Miss: How Iran Plays the Oil Game, and Wins.