Will Germany Stay Away From the Eurozone Crisis?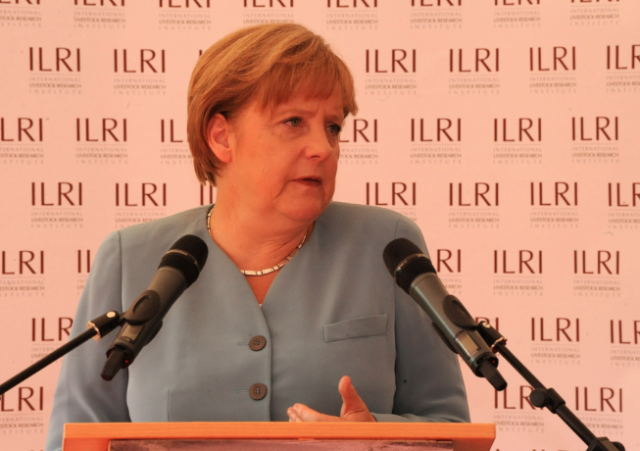 With the fiscal crisis in the Eurozone, German Chancellor Angela Merkel — who was just re-elected for her third term — has voiced some concerns. She released a statement prior to her usual speech on New Years, and in it, Reuters reports, she said Germany had some hard work ahead of it. "We all know that the progress of our country is as dependent as ever on making headway in Europe and on enduringly overcoming the sovereign debt crisis in earnest," said Merkel, according to Reuters.
While Germany has been doing well compared to others in the Eurozone, with healthy growth and decreased unemployment — but German politicians, including Merkel, are still nervous and hesitant to help surrounding countries struggling with their finances.
"There's a lot of work to do so that Germany will remain strong in the future as well," said Merkel in the pre-address statement, adding that, "What's especially important for me is that we put our finances in order for future generations and that we're successful with the energy transformation," according to Reuters.
Renewable energy has been a major focus for Merkel and her party, with goals to increase Germany's renewable sources to 40 or 45 percent up from 25 percent at present. She also has been working, much the same as the U.S. to reduce the budget deficit in Germany, according to Reuters.
Other than previously clear items of important, Merkel did not release any further details of financial reform plans. In light of the temporary pause in benchmark rate cuts form the European Central Bank, things might improve in the Eurozone without Germany's direct help. The Central Bank President, Mario Draghi said recently that the Eurozone was showing some "encouraging signs" that the fiscal crisis in the Eurozone was abating. "At the moment we see no immediate need to act," said Draghi.
More Wall St. Cheat Sheet: