Will GE's Newest Head of Oil & Gas Someday Run the Company?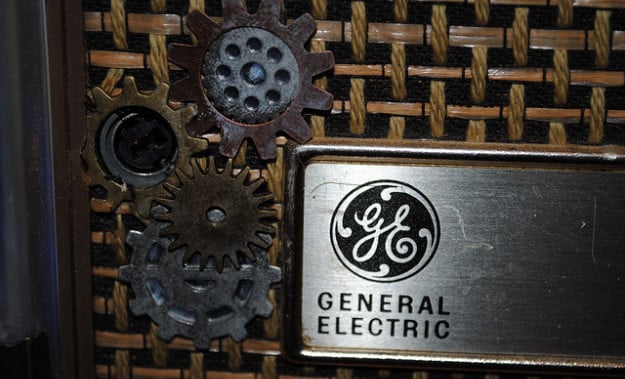 General Electric Co. (NYSE:GE) has decided to place Lorenzo Simonelli at the head of the company's growing oil and gas division, leading onlookers to speculate that GE's youngest top executive is one of the leading candidates to someday run the company, Bloomberg reports.
At 40-years-old, Simonelli will take control of GE's oil and gas division starting October 1, replacing Dan Heintzelman who was elevated to vice chairman after running the division since 2011. The business has seen an annual sales rise of 54 percent since 2008 and the division has become one of GE's key focuses when it comes to its acquisition strategy.
In a telephone interview, William Blair & Co. analyst Nick Heymann told Bloomberg, "If Simonelli is able to take the franchise Heintzelman created and take it to the next level, he's obviously going to be in an excellent position [to someday take over GE]." He continued, "The Oil & Gas platform has the telltale signs of being the next chief vehicle of value creation on the industrial side." Heymann has given GE a market-perform rating.
Simonelli was born in Florence, Italy and educated at Cardiff University in Wales. As a 19-year GE veteran, Simonelli is the youngest executive among GE's eight operating divisions and joined the company through an entry-level financial management program which recruits directly from universities in order to develop future executives. Simonelli's previous position at GE Transportation will be taken over by Russell Stokes.
According to GE's company forecasts at a meeting with investors and analysts last year, profits related to making industrial products such as oil and gas equipment will make up about 65 percent of the company's operating earnings by 2015, Bloomberg reports. Those same earnings were responsible for about 55 percent of GE's profit in 2012.
The most recent shakeup follows last year's decision by Chief Executive Officer Jeffrey Immelt to break up GE Energy into separate units following former CEO John Krenicki's retirement. GE Energy was split into power and water, oil and gas, and energy management, making it so that each business's leader reports directly to Immelt.
Don't Miss: Do CEOs Believe the U.S. Economy Will Soon Pick Up Steam?