Will GlaxoSmithKline Get Away in China?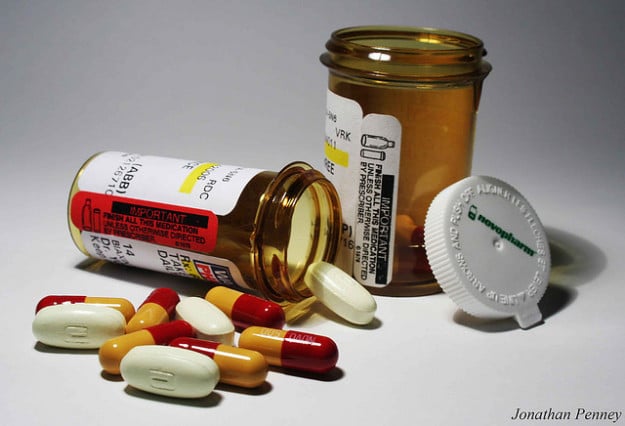 Earlier this summer, pharmaceutical giant GlaxoSmithKline (NYSE:GSK) was slammed with accusations of bribery in its Chinese operations. Chinese authorities said Glaxo funneled $489 million in cash through 700 travel agencies by creating fake events and expenses, then using leftover funds to bribe doctors with cash and sexual favors in exchange for prescribing the company's drugs.
Despite accusations from Chinese state media that the bribery practices were engineered by the company itself, a new report from Reuters says that China is unlikely to charge Glaxo as a whole and will likely just charge some of the company's Chinese executives.
After investigating the charges, Glaxo admitted to the bribery allegations, apologized, and agreed to lower drug prices in the country as an apology after pinning the blame on senior members of the company's operations in China and claiming that the company itself knew nothing about the practices. Head of emerging markets Abbas Hussain and CEO Andrew Witty both issued apologies on behalf of the company and promised that GlaxoSmithKline would cooperate with further investigation from Chinese authorities.
In September, Chinese state media reported that the scandal could not have been the work of a few senior executives and had to be engineered by the company as a whole. It was reported that Glaxo deliberately set high sales goals that could not be reached without "dubious corporate behavior," said one Glaxo executive who has been detained in the country. The report claimed that Glaxo's salary policy for its sales reps was closely related to sales volume, so if the pharmaceutical reps didn't indulge in the illegal practices necessary to meet the high sales goals, they wouldn't get paid as much.
But according to sources who spoke to Reuters, charging the company as a whole would be difficult, and the government would be more likely to charge a few executives, although the sources also acknowledge it's difficult to predict what Chinese authorities will decide to do. If the government only charges a few people, it will be essentially endorsing Glaxo's claims that just a few employees are responsible for the infractions.
While this may seem like a victory for Glaxo, the company reported a 61 percent drop in sales in China during the third quarter, as hospitals refused to purchase the company's drugs and turned away sales reps. China has already hit the company where it hurts — in the pocketbook — and set a big example for other foreign pharmaceutical companies operating there.
Follow Jacqueline on Twitter @Jacqui_WSCS
Don't Miss: Who's Making Money Off the Marijuana Gold Rush?