Will Government Software Be Able to Calculate Obamacare Costs Reliably?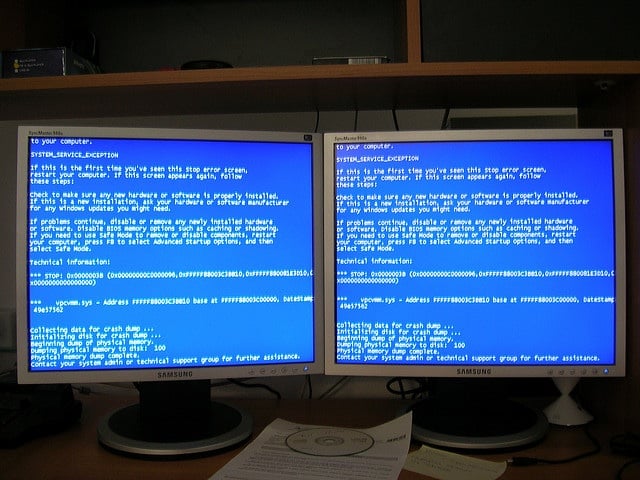 "There's a blanket acknowledgment that [insurance] rates are being calculated incorrectly," a senior health-insurance executive told The Wall Street Journal. "Our tech and operations people are very concerned about the problems they're seeing and the potential of them to stick around."
The publication learned from insurance executives and other individuals familiar with the implementation of President Obama's Affordable Care Act that the government software needed to operate the exchanges cannot reliably calculate how much enrollees will be required to pay for insurance coverage.
With less than two weeks remaining before the exchanges created by the health care reform are scheduled to open for enrollment, government officials and insurers alike are addressing the pricing glitches as quickly as possible, according to sources who spoke to the Journal. The fear is that the first wave of insurance customers may have trouble purchasing plans and thus discourage other potential enrollees.
Federal officials have indicated that ongoing testing will solve those problems in time. "We continue working with [insurers] and we are confident that on Oct. 1, consumers will see accurate premium costs, including tax credits," Medicare spokesman Brian Cook said to the Journal.
Even if technical problems persist, "there are a number of pathways for a consumer to enroll, including through agents or brokers, and directly through health plans," a WellPoint (NYSE:WLP) spokeswoman said to the publication.
For insurers, the stakes are simple; the companies participating in the individual exchanges are counting on the marketplaces to be a new source of business. But for the exchanges, the situation is a bit more complex.
Exchanges allow consumers to comparison-shop for health insurance policies in online marketplaces, which were designed to give consumers collective bargaining power that will in theory foster competition and drive down prices. To function as intended, the marketplaces need a broad, healthy risk pool to prevent staggering rate increases. The premiums of healthy, cheap-to-insure people cover the big bills for the relatively small number of sick people.
"So if the exchanges don't enroll enough young, healthy people, insurers will have to raise everyone's premiums," wrote the New Republic's Jonathan Cohn in May. "In the worst case, this could create what actuaries call a 'death spiral': Rising premiums prompt people to drop out, causing premiums to increase even more." Because the reform was aimed at bringing coverage to most Americans, keeping insurance premiums affordable matters immensely to the health care reform's success.
With pricing problems lingering — which will very likely be taken by some potential enrollees as a sign that the exchanges will not function as intended — those who may not need insurance urgently could wait to sign up for coverage in order to see if the problems are fixed. That could mean fewer numbers of healthy, cheap-to-insure enrollees even if the problems are short-lived.
Of course, these problems with government software will only affect the 36 states with federally facilitated exchanges or exchanges operated jointly with the federal government. Approximately 32 million people live in those states. The remaining 14 states elected to set up their own exchanges, which means they created the necessary software separately.
But even some of these state-developed software systems have suffered glitches. For example, Oregon announced that its exchange will postpone the rollout of several features until certain software bugs can be fixed. Customers there will be able to enroll offline.
"Don't worry, there will be a few glitches," seems to be a common mantra among health care officials and supporters of the Affordable Care Act. Earlier this year, to defend the reform he championed, Obama argued that while there will be bumps and glitches in implementation, "that's pretty much true of every government program that's ever been set up." Georgia Watch, a consumer advocacy group involved in outreach for the Affordable Care Act, will inform early enrollees in the state's federally-facilitated exchanges not to "panic" even though there will probably be "a few glitches," director Bill Rencher told the Journal.
The complexity of the software needed to operate the exchanges is immense. To determine whether an applicant qualifies for a federal subsidy or whether he or she is eligible to buy medical coverage on the exchanges, the databases of seven U.S. agencies, including the Internal Revenue Service and the Department of Homeland Security, must be linked.
Problems with the exchanges have been reported for months. The Office of the Inspector General of the Department of Health and Human Services (NYSE:HHS) reported in early August that setup of government-mandated privacy protections needed to safeguard personal data and prevent fraud was months behind schedule.
"Several critical tasks remain to be completed in a short period of time," noted Gloria Jarmon, the HHS deputy inspector general for Audit Services, in an August report on the status of the implementation of the exchanges. "If there are additional delays in completing the security authorization," the chief information officer at the Centers for Medicare and Medicaid Services may not have the required "security controls needed for the security authorization decision" to open the exchanges in October.
Insurance industry sources told Reuters in a late August interview that HHS had informed insurance companies that it would not sign the agreements to finalize the plans to be sold on the federal health insurance exchanges between September 5 and 9, as scheduled. Instead, the deadline had been pushed to mid-September.
Investors have already lowered their expectations for 2014 enrollment numbers. The Congressional Budget Office estimated that 7 million Americans would enroll in the online exchanges created by the Affordable Care Act's individual insurance mandate open October 1, but health care investors believe that figure will be closer to 4 million.
The anticipated problem is not lack of awareness of the law's requirement that all Americans who can afford to buy health care insurance must do so, confusion about how to sign up for coverage, or even a distaste for the mandate. Rather, the survey shows that investors are concerned that technical glitches will present obstacles to enrollment.
Follow Meghan on Twitter @MFoley_WSCS
Don't Miss: Would a Government Shutdown Even Stop Obamacare?