Will Greece Be Able to Dodge a Third Bailout?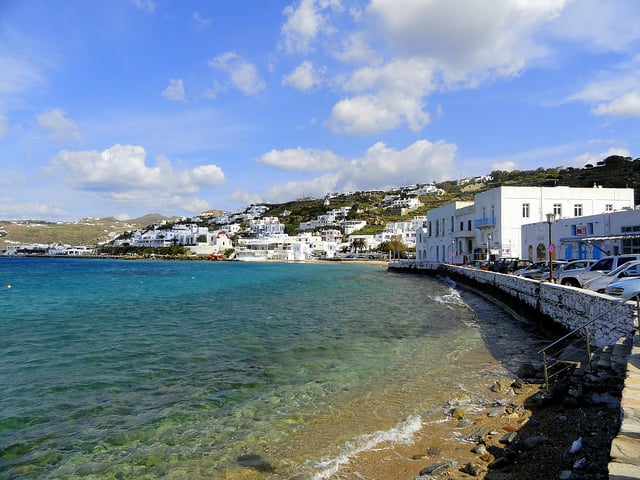 Evangelos Venizelos, the Greek deputy prime minister and foreign minister, said that Greece may be able to evade the prospect of a third bailout, Reuters reports. He claimed that, through a clever use of debt "reprofiling," his country could dodge the need for additional bailout money. Many analysts have warned that Greece is facing a 10-11 billion euro shortfall toward the end of 2014 with no easy way to cover the deficit in sight other than once more turning to the country's international creditors.
Those international creditors, including the European Commission and the International Monetary Fund, have recently been in Athens as part of a series of talks with Greek officials to determine the progress of the country toward austerity goals. The goals have included the placement of 25,000 public sector workers into different positions, massive austerity measures, and the sale of state-owned enterprises and assets.
Venizelos was less concerned about the level of Greek debt and more concerned about the implementation of additional austerity measures, which he claimed was simply not an option. This has echoed the sentiment of other Greek politicians, who have come out in stark opposition to further cuts to the public sector and to tax increases. Venizelos pointed out that the level of Greek debt was actually very reasonable compared to the levels being maintained by many other Eurozone countries. Skeptics, of course, have noted that Greece's debt has had to be provided to them, whereas most other countries with debt levels higher than that of Greece are financed through the open bond market.
Greece itself has not been on the bond market since 2009 when it opted out of capital markets in favor of debt writedowns and settlements with other international organizations. While Venizelos may be optimistic about his country's return to the international bond market, such a move could significantly raise interest rates on Greek debt, making it somewhat unlikely to occur in the near future until the economy has more fully recovered.
Uncertainty remains over the impact of the result of German elections, which were held this past weekend, on the situation in Greece. While Angela Merkel won a resounding share of the vote, she now faces the prospect of establishing a coalition with a party that would be friendlier toward the struggling Mediterranean nation. This could lead to a softening of austerity measures, despite Merkel often being depicted as the main figure behind the austerity crusade that Greece has been forced to embark upon.
This week has also been rocked by a strike of public sector workers, such as teachers and doctors, in protest of any further cuts to their positions, pensions, or wages. The strike has transitioned into a protest against the far right Golden Dawn Party, which is seen as a reactionary force that has emerged due to the prolonged economic stagnation that has plagued Greece over the last several years.
Don't Miss: Is Manufacturing a Drag on Economic Growth?