Will Greece Lift Its Ban on Mortgage Foreclosures?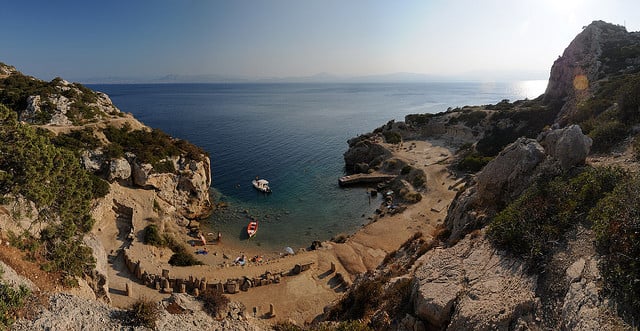 Greece may consider lifting its ban on mortgage foreclosures in order to satisfy the demands of its creditors, Bloomberg reports.
Representatives from major organizations such as the European Commission and the International Monetary Fund are meeting with top Greek officials in Athens to discuss the country's progress toward meeting goals defined as part of the first two bailouts for the country. They are also discussing additional measures to help the country overcome its economic difficulties without causing further economic distress.
One measure on the table is the lifting of a ban on foreclosures that has existed in some form since 2008. The measure is especially relevant to low-income Greeks, whose homes are protected from bank foreclosures if they cannot meet their loan payments.
Critics of the ban say that its five-year duration has been more than enough for Greeks to turn around their finances. They also claim that many have taken advantage of the hiatus by simply not paying their mortgages when they could afford to do so because homeowners know that the banks cannot foreclose on properties.
This also dissuades people from entering loan restructuring deals to reduce debt amounts and payments for those who may not be able to fully pay off their loans but could manage if the monthly payments were not quite so high.
However, some hold that repealing the ban would be disastrous, as it would cause many Greeks to lose their homes. Furthermore, many have pointed to the fact that foreclosures would not actually help banks that much because real estate prices would drop by a significant margin if foreclosures were to occur on a massive scale, Bloomberg reports. This would leave former homeowners still in debt and banks with little money to show for their efforts.
In addition, real estate price drops across the country — which have been as high as 30 percent over the last five years or even more in certain urban areas — provide a disincentive for banks to foreclose on properties with reduced value.
Other topics being discussed at the meeting, which began Sunday and is expected to continue throughout the week, include revised growth forecasts for 2013, which have been settled at a contraction of 4 percent, according to Reuters. This is slightly better than a projected contraction of 4.2 percent but is not quite the 3.8 percent figure that Greek Finance Minister Yannis Stournaras touted as recently as several days ago.
Also to be worked out are another 12,500 public sector jobs that austerity measures have required to be placed into a so-called "mobility pool" for relocation as well as the potential for a third Greek bailout, which is expected to be necessitated in late 2014 to the sum of 10 billion or 11 billion euros.
The talks come in the midst of a second strike by workers in the Greek public sector, which is expected to transition into a protest scheduled to lambaste the Golden Dawn party for its alleged involvement in the death of rapper Pavlos Fissas, Reuters reports. It is clear that, despite 240 billion euros of bailout money and several years of economic contraction, Greece is not quite out of the woods yet.
Don't Miss: Survey: States With High Rates of Uninsured Aren't Obamacare Fans.