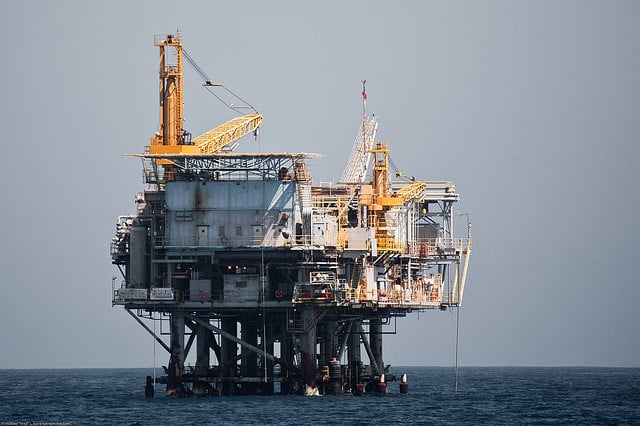 Halliburton (NYSE:HAL) has yet another lawsuit on its hands. According to Bloomberg, the latest litigation involves claims of beating back smaller competitors in the Texas hydraulic fracturing industry. While the number of claims wasn't reported, the lawsuits piling up this year alone against the energy services giant might be enough to concern investors.
The complaint filed in federal court in Corpus Christi, Texas, describes Halliburton's actions in the fracking industry as aimed at squeezing out competition in the state, according to a Bloomberg report. Also named in the suit are Schlumberger Ltd. (NYSE:SLB) and Baker Hughes Inc. (NYSE:BHI) — the three companies together dominate the market.

Cherry Canyon Resources is the plaintiff in the case. The current proceeding follows an announcement in late July that the U.S. Justice Department was investigating the three oil giants, also reported by Bloomberg. While industry analysts are skeptical about the base of the claims, the sheer volume of lawsuits filed this year against Halliburton is catching the attention of observers.
According to Alabama.com's count, Halliburton has been hit with 35 lawsuits as of mid-July, with this one the latest development in a string of litigation that has pestered the oil field-services company. The anticompetitive accusations may be hard to prove, but Halliburton has pleaded guilty to other charges on file.
The company's admission that it destroyed evidence pertaining to the 2010 Deepwater Horizon oil spill was also recently in the news. Sen. John McCain (R-Ariz.) quickly went on the record to say the $200,000 fine wasn't substantial enough to discourage other corporations from practicing the same style of business.
In a letter to Attorney General Eric Holder, McCain described the fine as "paltry" and went so far as to suggest companies "may begin destroying unfavorable evidence as an acceptable cost of doing business." For a company whose market cap is over $42 billion, the impact of a $200,000 fine is negligible, at best. In response, Halliburton has volunteered to donate to local wildlife funds to improve its public image.
According to USA Today, Halliburton plans to fork over $55 million to the National Fish and Wildlife Foundation after the company entered its guilty plea to destroying evidence in the Deepwater Horizon case. The imposed $200,000 fine is the maximum, which McCain considers far too low for the crime and the scale of business for companies like Halliburton.
Analysts don't see the effects weighing on Halliburton anytime soon. The lawsuits, though damaging in the court of public opinion, don't appear to be hitting the company's bottom line. The company beat earnings per share estimates in its recent report, causing analysts from Cowen and Co. to raise its price target to $67, according to Zolmax News. As of midday Friday, Halliburton was trading near its 52-week high of $46.66.
Don't Miss: Low Crude Prices Hand Exxon Lowest Profit since Early 2010.