Will India's Top Police Agency Add to Wal-Mart's Expansion Woes?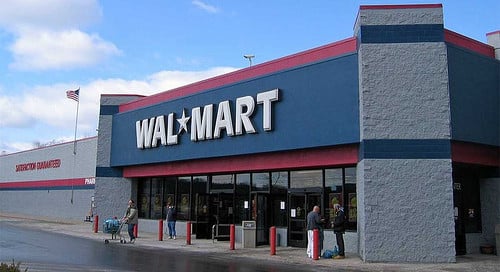 Wal-Mart (NYSE:WMT) has long been trying to break into the global retailer gold mine that is India. However, it has met with significant resistance from the country's strict international regulations, and now, members of India's Parliament are trying to ensure that the retail giant is forced to take a few steps back to defend itself before it takes any more steps forward.
According to a letter penned by the Central Bureau of Investigation, seen by Reuters, in September 2012, Wal-Mart was in violation of India's guidelines and Foreign Exchange Management Act regulations. The Bentonville, Arkansas-based retailer still denies breaking any investment rules, but the country's top policy agency is eager to prove otherwise.
Wal-Mart entered India in 2010 with a $100 million investment in retailer Cedar Support Services. After may years of lobbying, it was given the go-ahead to set up shop in September, predicting that it would open its first retail story within two years.
But now, it doesn't look like that goal will be met, because the CBI has sent a letter to a member of India's Parliament that Wal-Mart has broken the country's foreign investment rules and should be investigated more rigorously. The police agency still maintains that Wal-Mart was putting money into a retailer before the market was opened to global retail leaders.
Reuters reports that the letter was sent from the CBI to M.P. Achuthan, a communist member of Parliament and the person responsible for Wal-Mart's accusations in September. The investigation is being handled by the Indian government's Enforcement Directorate, and not the Central Bureau of Investigation, because the case is out of the CBI's jurisdiction and is more the responsibility of the Enforcement Directorate, which investigates financial crimes.
However, Achuthan has been dissatisfied with the progress that the Enforcement Directorate has made with the case, and that's why there has been increased correspondence between him and the CBI, as he continually asks them to intervene.
Wal-Mart is also being closely eyed as an ongoing internal bribery probe relating to its Indian operations continues to develop. Charged with praying bribes, the company is under an especially watchful eye especially after report of the retailer's Mexican bribery broke loose and lawyers suggested that India was one pf the countries at highest risk for corruption.
So things continue to remain at a standstill for Wal-Mart, even though it planned to open eight stores in 2013 with Bharti Enterprises, its partner in the wholesale business venture. Despite rumors, Bharti Enterprises has so far remained loyal to Wal-Mart and has not made an exit from the partnership; however, the painfully slow progress the retailer is making in the country could soon change that.
If Wal-Mart is found guilty of the charge the CBI believes it is in violation of, it could face fines up to three times its initial $100 million investment.
Investing Insights: Kraft Foods: Should You Drink the Kool-Aid?