Will Ireland Exit Its Bailout Program By the Year's End?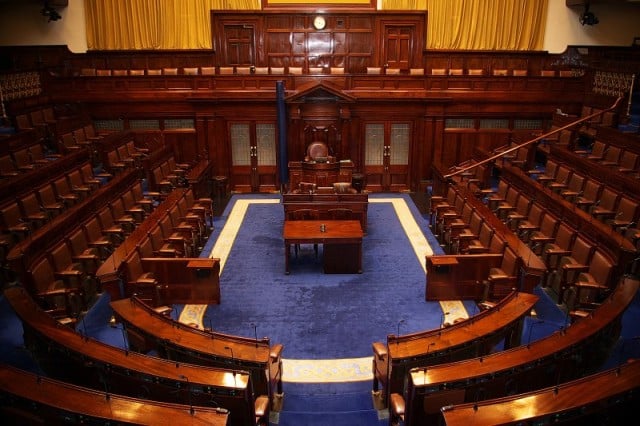 International organizations have signed off on the final installment of Ireland's bailout package, clearing the way for it to become the first European country to exit such a program, Reuters reports.
Groups such as the European Commission, the European Central Bank, and the International Monetary Fund have made the final payment as part of an 85 billion euro package provided to Ireland to help the country recover from a financial crisis several years ago. When housing prices in Ireland collapsed, many mortgages turned into bad debts as it no longer became realistic for homeowners to make payments to banks. Instead of seeing those banks fail — along with potentially the country's entire financial sector — the government sought international help to remedy the problem.
Ireland has been one of the greatest success stories in the European Union over the course of the last few years. The banking system was bailed out, balance sheets were set straight, and rising borrowing costs for the government were reigned in. To meet the goals of the country's so-called "troika" of lenders, Ireland has instituted tax hikes and austerity measures, much like several of its fellow European countries that received bailouts, such as Greece, Spain, and Portugal. However, unlike those other countries, Ireland is ready to set out on its own once more, preparing to fully re-enter international bond markets by the end of this year.
One option available to the Irish government is taking a credit backstop from the European Central Bank. While European officials have said that such an option is certainly available to the Irish, should they find it prudent, Michael Noonan, the Irish finance minister, has said that he feels like the best choice is to wait and see whether the measure is necessary. "There are a lot of advantages of both sides of the discussion and we are fortunate that we do have choices and we are well positioned — either to have a clean exit or to look for a precautionary line of credit," he said.
One problem for the Irish government that still exists is the country's debt levels, which currently stand at above 7 percent of gross domestic product. The goal of the European Union is to get debt levels under 3 percent of GDP within the next several years. However, this is difficult for Ireland because the country's growth rate remains so low. It is expected to be under 1 percent this year, and around 2 percent in 2014. Without stronger economic growth, it will be harder for the nation to trim the deficit further, as it has already been cut from over 30 percent in 2010 to its current levels through increased revenue intake and austerity measures.
Don't Miss: Top 10 States Where Home Prices Are Surging.