Will Ireland Exit Its Bailout Program By the Year's End?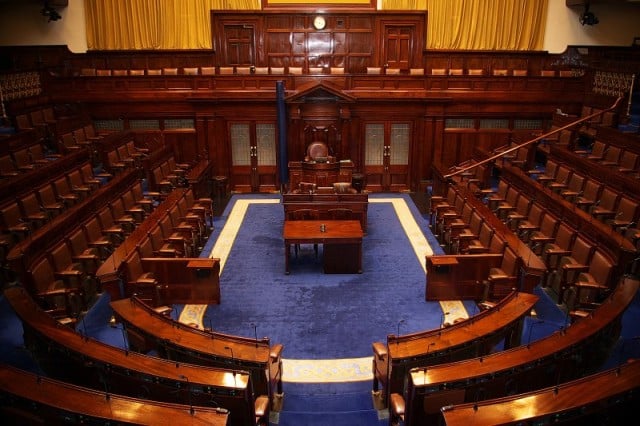 Ireland has set the official date for when it plans to exit its bailout program, CNBC reports.
Enda Kenny, the Prime Minister of Ireland, said that his country will exit its bailout scheme December 15. The move is seen as a victory for Ireland, which will be the first European country that received bailout money to make the transition, and for European officials, who will be able to point to the country as a success story in a continent that is just now beginning to make an economic recovery, according to a report from the BBC.
The trouble for Ireland started in 2008, when weaknesses in the country's banking system began to unravel. When all was said and done, the country found itself in need of 85 billion euros, one of the larger bailout packages seen across the continent. Originating from the International Monetary Fund and the European Central Bank, most of the money went toward the restructuring of the financial system, including banks and pension funds.
However, since the bailout, the country has begun to see signs of a turnaround. In July, Standard & Poor's upgraded the outlook of the country from "stable" to "positive."
What is remarkable about Kenny's announcement is that he declared that his country will not seek a line of credit from the ECB. Most countries, when exiting a bailout program, try to find a line of credit for some amount of money in order to insure that they have the capacity to borrow while reentering financial markets. This prevents countries from being exposed to higher interest rates while fears linger over the soundness of their economies.
Asking for a line of credit would also allow Ireland access to so-called Outright Monetary Transactions, a fancy term for having the ECB buy the government's bonds. This would be another measure to help control the cost of borrowing, since it would guarantee a buyer for Ireland's bonds. However, Ireland is on track to forego this option, as well, meaning that the country may find itself at the mercy of the international bond markets sooner than some had expected.
Kenny's government is on track to pass a 2.5 billion euro package of austerity measures and tax hikes in order to meet budget deficit goals outlined by international creditors for the upcoming year. The move is the latest step that Ireland has taken to meet the objectives of its creditors, which have so far been pleased with the country's progress.
Don't Miss: Is the G-20 a Good Idea Gone Sour?