Will IRS Compensate Targeted Victims?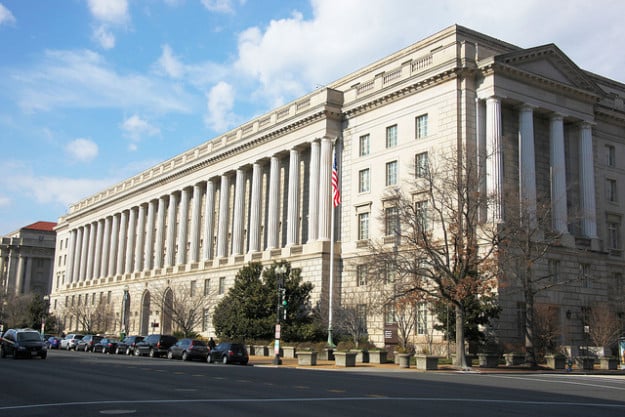 National taxpayer advocate Nina Olsen is soliciting Congress to compensate those who were affected by the IRS's targeting. Trying to claim "apology payments" of up to $1,000 for groups affected, Olson called the potential payments more symbolic than anything.
"The rationale for an apology payment is not to compensate the taxpayer fully for his or her time and frustration, but to serve as a symbolic gesture to show that the government recognizes its mistake and the taxpayer's burden," Olsen's report to Congress said.
Earlier this year, Tea Party and conservative groups were discovered to have been targeted by the IRS for additional information and details regarding their application for 501-C (4) status. Groups with the words "patriot" or "tea party" were singled out for inspection against other groups seeking similar status.
Olsen is also investigating what progressive groups were similarly targeted, after the IRS revealed earlier this week that it had also given some amount of scrutiny to progressive groups who also applied for tax-exempt status as a 501-C (4). Olsen claims that the tax-exemption application for one group with a "progressive-sounding name" was delayed for some time for no other reason than the name.
Olsen feels that the government and the IRS are not being straightforward enough with taxpayers in keeping groups informed. Moreover, the nature of these 501-C (4) groups is not cut and dry either, as the law says that they must only not be engaged in politics as their primary purpose. She suggested Congress should either ban political activity by these groups, make it unlimited, or clarify the meaning of "primarily" to forgo future confusion.
Perhaps most concrete of the proposals offered, Olsen's report advocated groups get the right to sue if their applications are delayed for more than nine months.

The IRS has been the target of a lot of scrutiny over the last few months, as it isn't only the targeting scandal that has embroiled the agency in controversy. A reports showed the agency has spent excessively, with conferences costing the agency tens of millions over the last few years. Highlights from the conferences included a Star Trek parody video produced by the staff, a "leadership through art" speaker, and presidential suites.
The IRS has also been forced to ask for more funds to oversee the taxes associated with the new healthcare law, but it has received little sympathy from lawmakers in light of the lack of responsibility shown with previous funding.
Don't Miss: Will More Regulation Protect Banks from Risk?