Will J.C. Penney Investors Heed This Warning?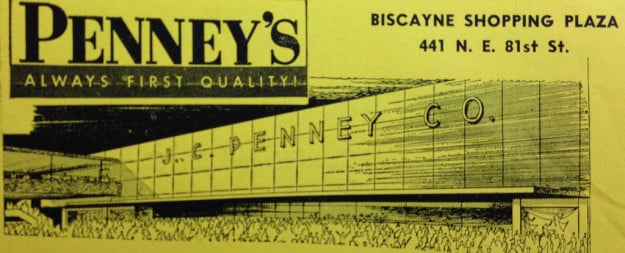 One glaringly horrible number will likely stand out when embattled retailer J.C. Penney (NYSE:JCP) reports fiscal-first quarter results on May 16: its sales figure. The company forecast a sharper-than-expected drop in quarterly sales Tuesday, citing the effects of former Chief Executive Officer Ron Johnson's turnaround plan as the reason for the poor performance.
Analysts polled by Thomson Reuters predict sales of $2.74 billion, a 13 percent decline from the year-ago quarter, but J.C. Penney said it expects to post significantly lower sales of approximately $2.64 billion, representing a 16 percent decrease from a year ago. Same-store sales have been estimated to fall 16.6 percent below last year's levels, which were already down 18.9 percent from the first fiscal quarter of 2011.
These results were "not totally unexpected given they had 30 percent of the square footage of more than half their stores under construction" for the new home department boutiques J.C. Penney was building, Morningstar retail analyst Paul Swinand told The Wall Street Journal. The company also noted that its efforts to overhaul home departments in more than 500 of its stores were partly to blame for the decline, but the retailer said pricing and marketing strategies, "which are being changed under new leadership," contributed heavily.
J.C. Penney's redesigned home goods departments — an anchor of Johnson's redesign strategy — were stalled for several weeks thanks to numerous delays.
Once, the retailer was the go-to place for home products like bath towels and window treatments, and, with his plan to redesign J.C. Penney into a cluster of approximately 100 boutiques, Johnson wanted to recapture that reputation. On April 5, the struggling department store chain opened its first new home goods boutique, a launch that even Johnson termed "pivotal" to his efforts to turnaround the company's business. Home products are an important draw for department store shoppers, and so J.C. Penney's years of neglect in that segment and uninspired products pushed many customers into the arms of its rivals.
In April, Ron Johnson's tenure as J.C. Penney's chief executive officer came to a close. Alongside his name in the history books will be the grim set of numbers that characterized the company's recent operations: the 25 percent plunge in revenues, the 50 percent decline in stock price, and the 13 percent drop in customer traffic recorded last year.
In order to steer J.C. Penney away from its image as a discounter, the former CEO believed that the department store chain needed offer consumers more upscale products rather than the company's traditional private labels, even though those items created a much more profitable business with higher margins. He transformed the company's pricing structure so that it reflected "everyday low prices" and launched a plan to organize the retailer's floor space into a cluster of small designer boutiques in an attempt to revitalize the company's business.
But the proof is the numbers; his efforts only resulted in a worse financial situation.
J.C.Penney estimated that its cash position to be $821 million at the end of the first quarter, meaning the retailer burned through $970 million in cash during the most recent three-month period. This cash drain was largely the result of its remodeling efforts, but the massive sales drop did not help matters.
The company's cash and cash equivalents stand in line with analysts' expectations, and they are roughly the same as at the end of the prior quarter, according to Swinand. Once J.C. Penney receives its $1.75 billion term loan, the company will have enough capital to take it through summer operations. Last month, the retailer put its stores up as collateral for the loan. The company also has an additional $1 billion remaining on its credit line.
Newly reinstated Chief Executive Myron Ullman, who replaced Johnson, is expected to reinstate the promotions in an attempt to slow the sales decline.
You can follow Meghan on Twitter (@MFoley_WSCS) for the latest industry news.
Investing Insights: Is Phillip Morris Likely to Continue Its Ascent?