Will Merck's New Drug Crack the Alzheimer's Code?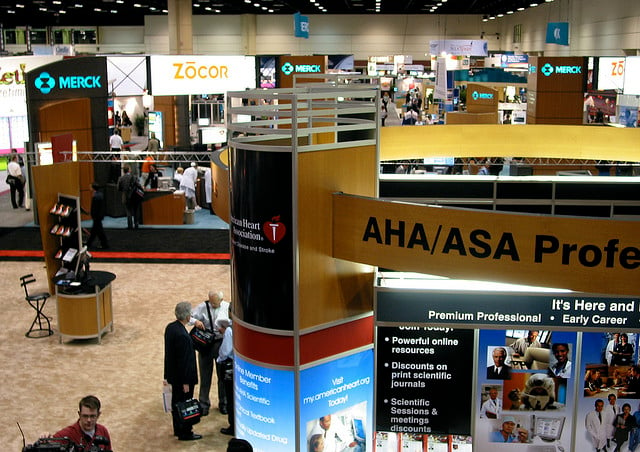 A drug designed by Merck (NYSE:MRK) may be the next big thing in treating patients with Alzheimer's disease, The Wall Street Journal reports. MK-8931 is the technical name of a drug that is currently being tested on those with the disease known for crippling the memories of older people. In a Phase II/III EPOCH study currently underway, so far, the Data Monitoring Committee has not had bad things to say about the results and effects of the drug.
In fact, the committee has given Merck the green light to go ahead with a Phase III APEC study, which will test the impact of the drug on those who already have some levels of impairment from the disease. The group noted that Merck will continue to admit patients to the EPOCH study, the results of which are yet to be completed in its entirety. However, the data available up to this point look promising, and there is no reason for concern in moving onward with the testing process of the drug, according to the company.
MK-8931 targets the buildup of beta amyloid in the brain. Beta amyloid is a sequence of amino acids that accumulates in the brain to form amyloid plaques, the masses of particles that build up in patients with Alzheimer's, the Journal reports. Those plaques can then have negative consequences for mental functions. Though there are many ways to target beta amyloid that occur naturally in the body, so far researchers have been unable to effectively design a drug to combat the substance — that is, perhaps up until now.
Designing drugs to fight Alzheimer's has been a priority for many of the nation's top pharmaceutical companies, but until this point, few have been met with success. Earlier this year, Eli Lilly (NYSE:LLY) had to pull a drug from the trial phases after side effects regarding patients' livers were reported to be occurring at unacceptable levels. Similar initiatives from other top companies have either proven ineffective or had other problems that prevented them from escaping the trial stages of development, if they even got that far, according to The Wall Street Journal.
Treatment for Alzheimer's could prove to be a potentially lucrative endeavor, as there are currently so few options for patients with the disease. In addition, since it is a condition of the elderly and the baby boomer generation is nearing that stage of their lives, there are sure to be many more cases of the disease in the near future. Merck's drug is certainly one to watch for those seeking out the latest in fighting Alzheimer's.
Don't Miss: 5 Fatigue-Fighting Foods for Winter.