Will More Regulation Protect Banks from Risk?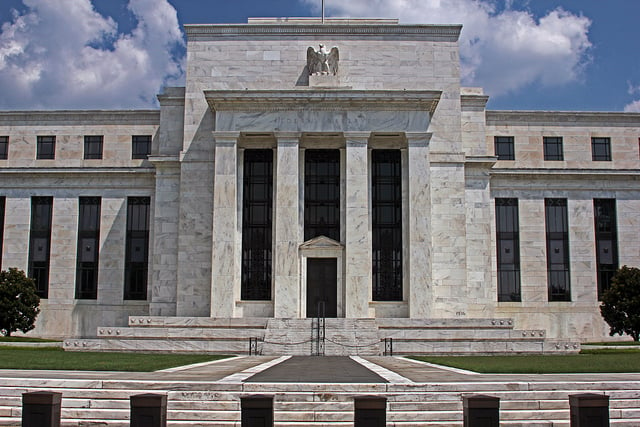 The Bank of England and other central banks have been working for a while now to keep interest rates low, with the British bank maintaining a record lending rate of 0.5 percent since April 2009.
Outgoing Bank of England governor Mervyn King warned the U.K.'s financial institutions that they may need more capital to survive an increase in rates. Under King, the BoE set up a new watchdog known as the Financial Policy Committee to assess risk at British banks. Reporting back to the BoE, the Committee found that, "Financial institutions and markets are also vulnerable to an abrupt rise in global interest rates. And some UK borrowers remain highly indebted, which could result in losses for UK banks."
The FPC acquired regulatory powers in April, and promptly ordered 5 banks to raise around $20 billion of extra capital in case of an unexpected rate hike. Similar to the United States, banks in the United Kingdom are concerned with their ability to lend in the face of ever more stringent regulations on their activities. The BoE doesn't agree, though, and says that healthier long-term capital levels make it cheaper for banks to borrow. However, the central bank did cave slightly on Wednesday, and allowed banks to free up some of their emergency cash for lending.
Incoming governor Mark Carney is expected to keep interest rates low in an attempt to prevent bond yields from soaring. King expects rates to stay low, noting that the world is nowhere near a return to normal rates.
The banks current deputy, Paul Tucker, asked regulators to find out what would happen in the event of interest rate  hikes. A one percentage point increase would force 9 percent of British mortgage holders to take action on their outstanding debt, either working more, saving less, or spending less. If rates would tick up one percentage point more to 2.5 percent that would put 20 percent of mortgage holders in a horrible situation.
Tucker is also concerned that a "progressive search for yield" could lead to over leveraging again, and warned that the government needed "to be alert to whether stability could be threatened by excessive leverage or liquidity risk building up in any potentially vulnerable parts of the financial system."
Banks are fearing a rate hike in the U.S. as well, with Ben Bernanke making it increasingly clear that quantitative easing will end by some point next year. Banks have been buying up bonds, pushing their money into the safer asset. The rate reached 2.47 percent last Thursday.
U.K. regulators also worried about cyber attacks, with Mr. Tucker and the FPC fearing that banks should do more to insulate themselves from cyber threats.
Don't Miss: Markets Get This Fresh Cheer From Economic Reports.