Will Morgan Stanley's New Buy Change the Bank for Good?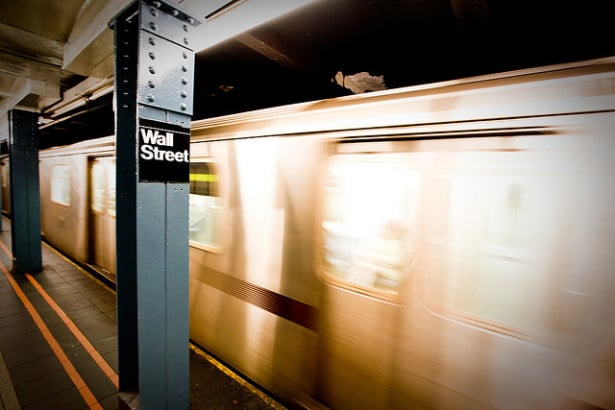 "This is a historic day for Morgan Stanley," the investment bank's Chief Executive Officer James Gorman said in the statement announcing the final piece of regulatory red tape had been resolved in its purchase of Smith Barney. "It is the culmination of a multiyear effort to transform our business model into one that offers stronger shareholder returns and greater stability in volatile markets."
Regulatory approval was given to Morgan Stanley (NYSE:MS) to buy the remaining portion of Smith Barney — a wealth management joint venture with Citigroup (NYSE:C) — that it does not already own. For that 35 percent share, the investment bank will pay $4.7 billion in cash and take a $200 million charge in the second quarter related to the purchase. The brokerage will also redeem all $2.03 billion of preferred interests owned by Citigroup, according to the statement.
This transaction is capstone for Morgan Stanley's four-year endeavor to reshape the investment bank into a more stable company reliant on the retail-brokerage business rather than volatile trading and investment banking.
"Today, the power of Morgan Stanley's platform – a premier investment bank and one of the world's preeminent wealth and asset management franchises – is clearer than ever before," added Gorman.  "With this milestone behind us, we have added momentum to carry out our full plan to achieve higher shareholder returns." Currently, shares are trading around the $25 level and they gained as much as 0.91 percent to hit $25.38 on Friday morning after the news was released. So far this year, the stock has gained slightly more than 33 percent.
In March, the Federal Reserve's annual stress test, in which the transaction was put under review, determined that Morgan Stanley had sufficient capital to move forward. On Friday, regulators finally approved the firm's deployment of cash to buy Citigroup's remaining stake, signaling confidence in the bank's financial health and its strategy. Smith Barney, or Morgan Stanley Wealth Management as it is now known, will bring billions in stable deposits into Morgan Stanley's coffers, which may help the investment bank build more stable sources of funding.
The joint venture, previously named Morgan Stanley Smith Barney, combined Citigroup's Smith Barney business with Dean Witter, a brokerage firm that merged with Morgan Stanley in 1997 and was transferred to Smith Barney in 2009. During the financial crisis, Morgan Stanley took a controlling stake in the joint venture.
Morgan Stanley's acquisition of Dean Witter helped make the firm's wealth-management division the world's largest brokerage, employing 16,284 financial advisers and holding more than $1.79 trillion in client assets as of the end of March. The division even accounted for close to half of the bank's net revenue last year. As he said last week, Gorman believes the division can earn a pretax margin of more than 23 percent by 2015, buoyed upward by rising interest rates and stock market gains. Without any changes in the broader market, he said it can achieve a 20 percent to 22 percent margin. It is for that reason that he staked his plan to strengthen the firm largely on the purchase of Smith Barney and increasing profitability of the wealth management unit as a whole. In each of the past two quarters, the wealth-management division has reported a pretax margin of 17 percent, the highest since the joint venture was formed.
Morgan Stanley has said it will earn about $400 million in the first year after the Smith Barney transaction is complete.
Follow Meghan on Twitter @MFoley_WSCS
Don't Miss: Are Americans Finally Masters of Their Credit Card Debt?