Will Natural Gas Take Over the U.S. Economy?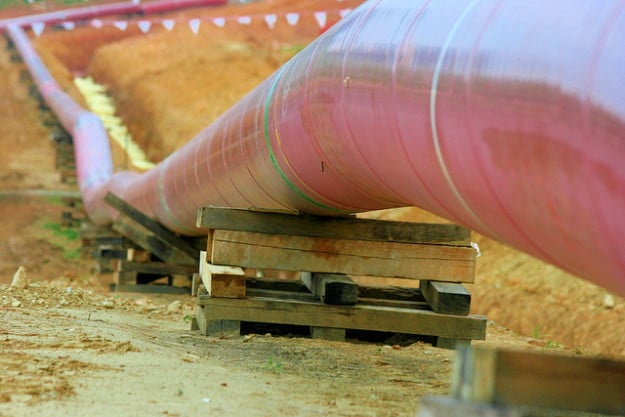 During President Barack Obama's tenure in the White House, soaring production of natural gas from horizontal drilling and hydraulic fracking has pushed supplies to record highs in each of the past four years. Less than ten years ago, domestic supplies of natural gas were so limited that facilities were constructed in U.S. ports to import natural gas. But fracking changed the supply situation. Now, the United States produces more natural gas than it can use, and as a result, prices have plummeted to approximately $4 per million British thermal units, on average.
Keeping with recent trends, the nation's natural gas supplies rose last week, according to the Energy Information Administration's weekly report. Natural gas in storage grew by 111 billion cubic feet to 2.252 trillion cubic feet for the week ended May 31. At this level, inventories are 3 percent below the five-year average of 2.321 trillion cubic feet and 21.5 percent below last year's level of 2.868 trillion feet.
Last week's increase surpassed even analysts' expectations; industry experts at Platts, the energy information arm of McGraw-Hill, had predicted a rise of 93 billion to 97 billion cubic feet. After the data was released Thursday morning, natural gas future fell 14 cents, or 3.6 percent, to $3.86 per million British thermal units, a pattern that future have followed for much of this year.
Relatively inexpensive natural gas prices have wrought a change in the United States energy market. As Citigroup's (NYSE:C) head of commodities research Edward L. Morse wrote in a report on Tuesday, cars, trucks, trains, and ships will increasingly run on natural gas now that the fuel's price has broken a traditional link with crude oil.
Since 2010, the price of gas for immediate delivery has fallen 32 percent at the Henry Hub — a distribution hug on the natural gas pipeline in Erath, Louisiana that lends its name to the pricing point for natural future contracts traded on the New York Mercantile Exchange. Comparatively, crude oil has increased 18 percent, based on the spot price for West Texas Intermediate crude. "Overwhelming economic incentives" exist to take advantage of the price break, Morse and seven colleagues said, according to Bloomberg. Based on Tuesday's West Texas and Henry Hub prices, gas cost approximately 75 percent less.
The widening price gap between the two fuels was one of four trends identified by Morse that would support the increased use of natural gas in transportation. Also on his list were accelerating growth in global supplies, governments' flexibility to hold down prices, and the comparative environmental benefits.
Switching to natural gas from oil could reduce the demand for crude by as much as 1.8 million barrels per day by 2020, according to the report. That figure represents about 5 percent of what is currently used for transportation fuels.
Falling gas prices have benefited U.S. utilities, which have taken advantage of cheap natural gas to close coal plants, a move that has helped them comply with new environmental regulations aimed at reducing pollution and carbon emissions. Low prices — meaning cheap power — have also helped American manufacturers.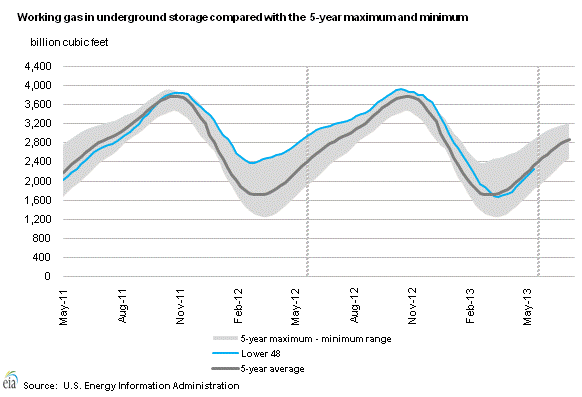 Here's how the market traded on Thursday: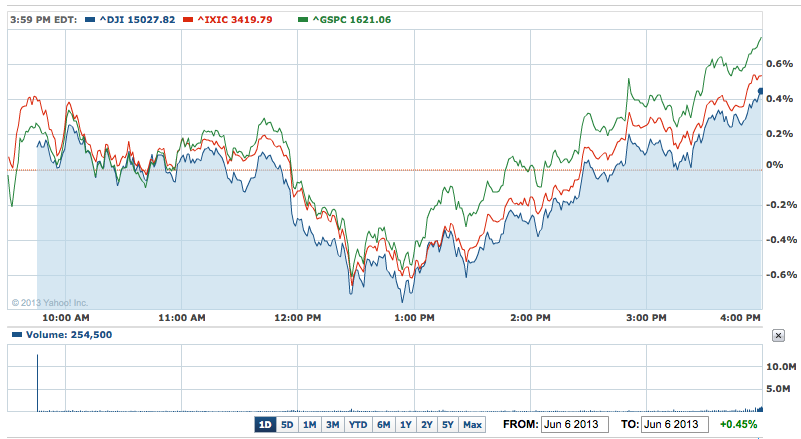 Follow Meghan on Twitter @MFoley_WSCS
Don't Miss: 6 Reasons Why the IRS Is a Hot Mess Right Now.