Will New Antitrust Investigations Hurt These Big Banks?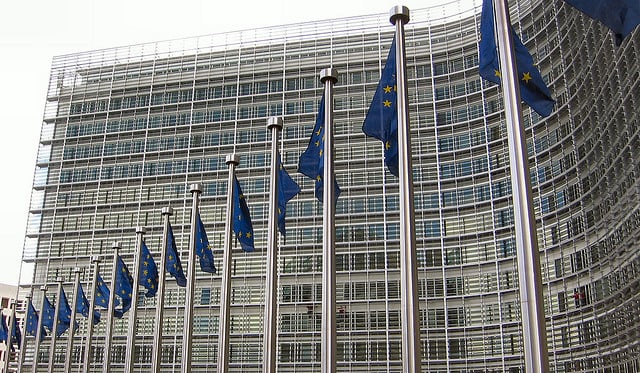 The European Commission has found that 13 major banks, financial data company Markit, and the International Swaps and Derivatives Association have blocked two exchanges from entering the credit derivatives market in the last decade, a violation of European Union anti-trust law.
Banks being charged with such behavior include, Citigroup (NYSE:C), Goldman Sachs (NYSE:GS) and UBS (NYSE:UBS), as Deutsche Boerse and the Chicago Mercantile Exchange were shutout of the credit default swap business from 2006 to 2009.
If found guilty, banks could be forced to pay up 10 percent of their global turnover, a substantial amount at a time when capital requirements are edging ever higher, and banking regulations are on the rise.
EU Competition Commissioner Joaquin Almunia addressed the nature of the situation, saying that, "It would be unacceptable if banks collectively blocked exchanges to protect their revenues from over-the-counter trading of credit derivatives. Over-the-counter trading is not only more expensive for investors than exchange trading, it is also prone to systemic risks."
A more complete list of banks charged includes Bank of America (NYSE:BAC), Merrill Lynch, Barclays (NYSE:BCS), Bear Stearns, BNP Paribas, Morgan Stanley (NYSE:MS), Credit Suisse (NYSE:CS), Deutsche Bank (NYSE:DB), HSBC (NYSE:HBC), JP Morgan (NYSE:JPM) and RBS (NYSE:RBS).
Some of the banks involved are also in trouble over the Libor mess, where banks were attempting to manipulate the London interbank offered rate, though Almunia did not identify which ones.
The Libor scandal has proved serious in weighing what to do over benchmark exchange rates, and new Bank of England head Mark Carney has made it a priority to prevent the Libor from being further abused, either through the adoption of a new benchmark, or by adjusting the existing one.
Banks are supposed to provide Libor with quotes on their potential borrowing costs from competitors, and by under reporting these costs, they would try to manipulate the rate lower, thus finding ways to borrow more cheaply in the marketplace.
Carney will chair the newly created Financial Stability Board whose purpose is to explore "options for robust reference rates." Up for discussion is the possibility of a transaction based rate, where the benchmark would be determined based on factual rates, rather than an estimate from banks. However, this is also ripe for fraud. Richard Reid, a research fellow for finance and regulation at the University of Dundee noted that, "The peculiarities of possible alternatives to Libor for example, suggest that it would be difficult for any of them to fully substitute [for Libor] in all cases."
In resolving the derivatives mess, Alumnia said that, "We hope we are ready to adopt a decision towards the end of the year."
Don't Miss: Will Regulators Force Barclays to Cut Back on Lending?