Will New Talks Bring Additional Aid to Greece?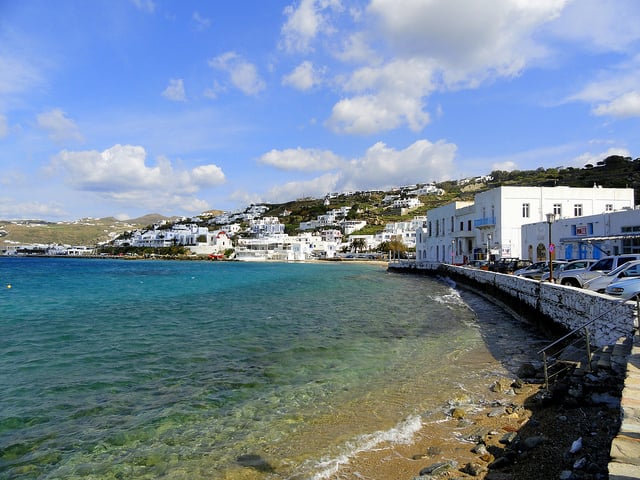 Greek officials will be engaging in the next round of talks with its so-called "troika" of international lenders later this week, The Guardian reports. The two groups last met in September, when tensions flared up over the possibility of further austerity measures.
The Greek government has repeatedly stated that it will not tolerate any more demands for changes, saying that it has already done more than enough to abide by goals and standards laid out by international organizations during the two multibillion-euro bailouts. However, representatives of the European Central Bank and the International Monetary Fund have been hesitant to give Greece more money unless the country is willing to make additional sacrifices.
The latest stall in the talks focused on a plan to make new cuts to the Greek public sector. Greece has already executed thousands of layoffs, according to The Guardian, as well as placing some employees in the public sector into a "mobility pool" for reassignment — usually to a worse position — as per guidelines established by international groups.
However, those groups have claimed that Greece has not gone far enough, and that the country is not on track to meet its budget for the upcoming year. Another issue dividing Greece and its creditors is the possible privatization of two state-owned defense companies.
The latest meeting between Greek officials and its troika of lenders has already been pushed back from late October to sometime this month, and it looked as if further delays were possible until Greek finance minister Yannis Stournaras presented a plan that European officials want to discuss further in Athens. According to rumor, the plan provides a way for the Greek government to shore up budget gaps in the upcoming years.
What Greece needs on an immediate basis, more than anything else, is a way to plug a hole in the budget for 2014, which stands at around 500 million euros according to the government there. International organizations, though, have estimated the value of the gap to be as much as 1 billion euros, twice the Greek estimate. Either way, continued assistance will be needed for Greece to stay afloat.
Olli Rehn, an official at the European Union, was confident that the troika and Greece would be able to find a solution to the problem, especially given that there is so much at stake. He said that work needs to resume and even be intensified for cooperation on the issue to triumph, Bloomberg reports.
The European Union on Tuesday released official forecasts on economic growth throughout the region. Greece came in with a projected value of 0.6 percent in 2014, not bad for a country that will see its economy shrink by an estimated 4 percent this year. However, levels of public debt are expected to total a whopping 176 percent of the country's gross domestic product, one of the highest levels in a developed country across the globe.
Don't Miss: 6 Reasons Why Businesses Are Turning to China.