Will Obamacare Leave Your Spouse Behind?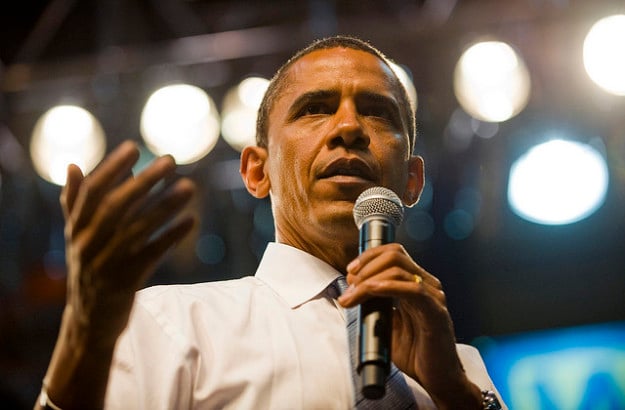 The Affordable Care Act will begin rolling out in October, and it will bring sweeping changes to how Americans get healthcare coverage. In particular, superstore-like state health exchanges — that are meant to make shopping for health insurance easier and more affordable — will open for enrollment this fall.
That Obamacare is controversial is undeniable. Republicans have attempted 37 times to repeal the bill or de-fund it, arguing that it will expand the powers of the federal government too far, or hurt small businesses, or put a heavy burden on the country's finances. And where political objections end, economic objections begin. Industry experts have argued that the reform will not improve the healthcare system in America.
This sentiment is best expressed by Democratic Senator Max Baucus — a key architect of the healthcare reform law — who told Health and Human Services Secretary Kathleen Sebelius at an April hearing that he is concerned that the implementation of the Obama administration's signature healthcare law will be a train wreck
One group that will surely see its coverage change, and probably not for the best: spouses.
Despite the fact that Obamacare mandates that businesses with 50 or more employees provide health insurance for their workers and their dependents or pay a penalty, it will not require employers to cover spouses. The law only defines children as dependents. Before the Patient Protection and Affordable Care Act was enacted into law, approximately 150 million Americans received health insurance through their jobs and this insurance provided coverage to many husbands and wives as well. Many healthcare law authorities say that the change will not result in any big changes in the way that employers provide insurance for husbands and wives. But that may not necessarily be the case.
The legislation's provisions represent a significant divergence from current standards. "Right now there are virtually no employers that just offer coverage for the employee and their children," healthcare law expert Tim Jost told Mother Jones. "Whether that will change or not, who knows. We will probably see at least some employers who will offer individual and child coverage, but not coverage for spouses." He regularly consults with the Obama administration on the implementation of the Affordable Care Act.
In the case of a higher earning family — say one that brings in more than $94,000 per year, an income greater than what 78 percent of households earn — health insurance costs could greatly increase. If a spouse is dropped from a husband's or wife's insurance, the household income would disqualify him or her from receiving a government subsidy to purchase insurance on the government-run insurance exchanges. The uncovered spouse would then have to purchase private insurance, which could costs hundreds of dollars per month.
If the dropped spouse is a middle income earner or poor, he or she will be able to shop on the exchange with a subsidy. But even then, coverage is not free, although the idea is that it will be at least affordable. When people buy coverage on the exchange, the subsidy will be based on household income, measured before the household pays for the employer-provided health insurance. The law stipulates that employer-provided health insurance must cover a set of core benefits and be affordable — which the law defines as premiums costing no more than 9.5 percent of an employee's income. Added on top of those insurance costs, the family will be paying for the spouse's subsidy on the exchange, which will based on that much higher pre-healthcare-costs income level.
"It's a potential problem," Ethan Rome, executive director of Health Care for America Now, a group that backs Obamacare, told the publication. "There could be some folks that get lost in the shuffle. And that is not insignificant…If you're one of few people adversely affected by something, it doesn't matter that everyone else on the planet is getting the benefit." It should be noted that 30 million people, who are currently without insurance, will get coverage under Obamacare.
Other industry experts believe that it is unlikely that too many employers will drop spouses. "Family coverage is valued employee benefit," she told Mother Jones. "I don't see that this provision is going to change what employers do." Rome agreed with her stance, "If you are an employer and you provide good quality health care for your employees, including dependent coverage, it's because you understand that a good benefits package is the best way to recruit and retain top-notch employees."
Follow Meghan on Twitter @MFoley_WSCS
Don't Miss: How Are Americans Saving for Retirement?