Will Obamacare's Insurance Exchanges Be a Bust?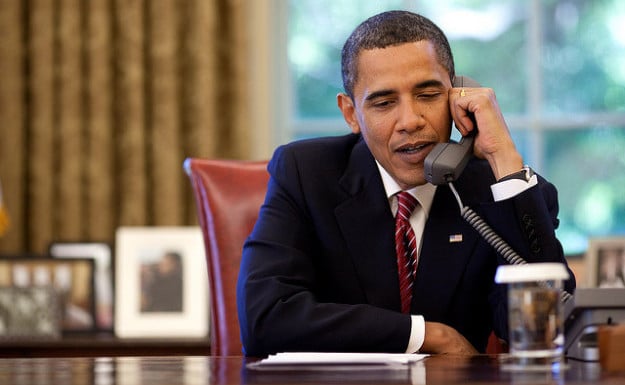 Since its passage in March 2010, some of Obamacare's simpler mandates have been implemented; young adults under the age of 26 have received coverage under their parents' policies, seniors have seen drug coverage expanded, and hospitals are experimenting with incentive programs designed to cut costs and improve healthcare. But the true measure of the healthcare reform's success depends on how well the Affordable Care Act delivers its key provision: the extension of coverage to the 49 million Americans who currently do not have health insurance.
While approximately 37 votes have been initiated in Congress to amend, repeal, or defund Obamacare, the legislation's ultimate fate is being decided far from Washington. Arguments among legislature have not prevented the slow march towards full implementation. Now, at the state level, governments are working out systems and pricing structures for the online insurance "exchanges" that will enroll millions of Americans. The deadline for states to set up these superstore-like health insurance exchanges is four months away, and the prognosis for how well these markets will operate is mixed.
"It is going to be a slow start," Dowling & Partners insurance analyst Ana Gupte told Bloomberg. "I don't think the exchanges are fully ready to take in large numbers overnight. This is not going to be 'turn this on and everybody's in the exchange tomorrow.'"
Even worse is the assessment of Jon Kingsdale, a Boston-based consultant advising exchanges, who formerly acted as the director of the Massachusetts exchange that became a model for President Barack Obama's legislation. Some exchanges "are going to barely make it," he told the publication.
The problem is in the complexity and technical hurdles caused by the scope of health insurance exchanges. Even those states most on target have been forced to scale back their consumer-friendly offerings in order to meet the deadline. Some states, including New Mexico and Idaho, said this month that they will cede control of part of their exchanges to the federal government, while California will not directly enroll poor Americans in Medicaid, the joint federal-state health program, and New York and ten other states have decided to postpone plans to negotiate premiums with insurers.
The complexities that states are facing, which have caused them to limit the scope of their offerings, risk making it harder for people to sign up.
The idea behind the new system was quite simple: offer a single venue for consumers to shop for insurance so that health coverage will be easy to access and affordable. In theory, those looking for insurance will be able go online, type in basic information about income and family, and determine their eligibility for government programs like Medicaid or for federal subsidies for private insurance. Those Americans not covered by public programs would then be shown a menu of private options selected by each state, and they can enroll in a plan, using the exchanges to pay premiums.
Unfortunately, implementation has proven to be not as simple as the theory behind the provision. States have to set up systems that can incorporate insurance information real-time and share data with the Internal Revenue Service, state tax offices, Medicaid and Medicare, and other government agencies in order to verify customer information.
"It's been a Herculean task," said Ben Nelson, executive director at the National Association of Insurance Commissioners and a former senator from Nebraska who voted for the healthcare reform. "There's so much diversity between the states," he told Bloomberg. "Getting that all sorted out has been a major effort."
In total, 14 states and the District of Columbia are building their own exchanges, which will offer health plans for small businesses and Americans not insured through work. The remaining states will partner with the federal government or leave it up to the Obama administration to set up the exchanges. By law, the markets must open in October to sell coverage that begins in January.
So far, several states, including New York, look like they will be ready to begin enrollment by the deadline. But California, Colorado, and Vermont have eliminated plans for exchanges that will directly enroll residents in private insurance or public programs. Rather, insurance customers will be informed what they are eligible for and transferred to an insurer website. Other states are putting off plans to limit insurer profits, caving in to pressure from the industry and the calendar. Maryland, Washington state, and the District of Columbia will not require providers to standardize deductibles and copays, a step that other states are taking to help consumers compare different plans. California is only one of fives states negotiating with insurers to lower premiums.
The Congressional Budget Office has estimated that the exchanges will attract about 7 million people next year, increasing to 24 million by 2023. But that number has dropped from the prediction of 34 million made in 2011 because states have opted out of portions of the reform, and the Obama administration has eased penalties for people who do not purchase coverage. As a result, insurers — including WellPoint (NYSE:WLP) and Aetna (NYSE:AET) — have cut their projections for new business, although the exchanges still represent an estimated $205 billion a year in added sales by 2021.
Follow Meghan on Twitter @MFoley_WSCS
Don't Miss: Will These 5 Bright Spots Help the Economy?