Will Pepsi Merge With Oreo Maker Mondelēz?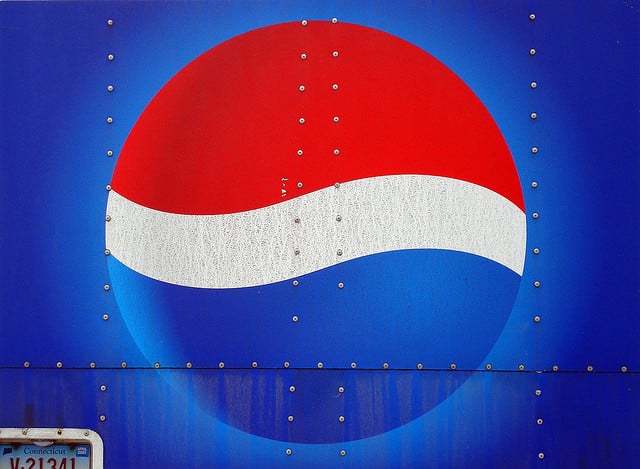 PepsiCo Inc. (NYSE:PEP) and Trian Fund Management's founding partner Nelson Peltz may be moving closer to improving the soft drink company's shareholder returns, as sources speculate on a potential merger with Oreo cookie maker Mondelēz International Inc. (NASDAQ:MDLZ).
PepsiCo has been engaged in discussions with Peltz, who in the past has played a role in some of the food industry's largest global deals, according to sources close to the matter.
Businessman Peltz recently purchased Oreo cookie maker Mondelēz International Inc., and revealed a stake in PepsiCo in April. Mondelēz International Inc. is one of the world's largest snacks companies, with global net revenues of $35 billion in 2012.
Reuters reports that as of March 31, Trian Fund Management owned 12 million shares of PepsiCo, and 40.3 million shares of Mondelēz, worth a combined total of $2.19 billion, according to a regulatory filing.
In response to Trian Fund Management's filing of SEC Form 13F, the soft drink and snack maker released a statement on April 19. "In recent weeks, we have held meetings with Trian to discuss and consider their ideas and initiatives as part of our ongoing evaluation of all opportunities to drive long-term growth and shareholder value. Trian is a respected investor, and we look forward to continuing constructive discussions with them."
PepsiCo declined to comment further, and Trian Fund Management was not immediately available for comment. Reuters reports PepsiCo shares rose nearly 24 percent this year through Monday, touching an all-time high and outperforming a 13 percent gain for rival Coca-Cola Co. (NYSE:KO) Given the company's strong performance recently, drastic actions may not be needed, said Sanford Bernstein analyst Ali Dibadj.
"Oftentimes companies react if they're put under pressure by activists in doing some of the right things from a shareholder perspective, like returning cash to shareholders, increasing the dividend, maybe structural changes," Dibadj said. "My sense is that at this point they can still deliver okay numbers relative to some expectations. They may not need to do that," Dibadj added.
PepsiCo has said publicly that it is exploring structural alternatives for its North American beverage business, but does not plan to discuss it until early next year. It is also already in the midst of a 3-year productivity program, aimed at saving $3 billion by the end of 2014.
In addition to cutting some 8,700 jobs, the company has streamlined its supply chain and boosted its efficiency. As for acquisitions, PepsiCo has said it sees no need for large deals, though it says it could spend less than $500 million a year on small tuck-in acquisitions. Peltz is scheduled to do an interview on CNBC cable television today.
Don't Miss: How Will Coca-Cola Stock Act After Latest Earnings?