Will Prime Music Change Amazon's Tune?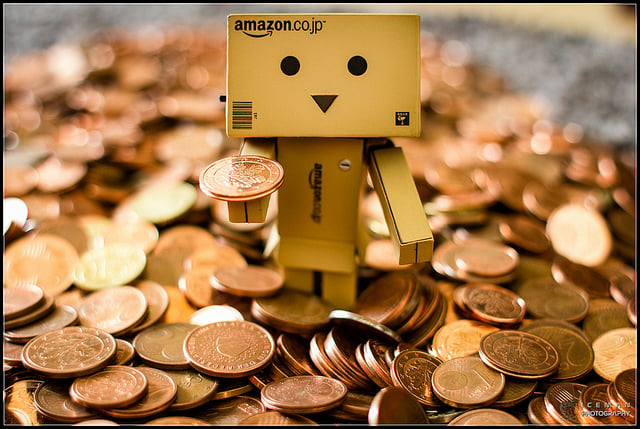 The following is an excerpt from a report compiled by Michael Pachter of Wedbush Securities.
Amazon (NASDAQ:AMZN) announced Prime Music Thursday, an unlimited, ad-free, on demand music streaming service for Prime members. Similar to Spotify, the service will be on demand, but with far fewer songs available at launch. The service will be free and included as a benefit for existing and new Prime members.
Prime Music appears noncompetitive compared to Pandora (NYSE:P) or Spotify. While we believe that the service increases the value of the Prime membership, and we expect Amazon to add to its music catalogue as it has with Prime Instant Video over time, we do not think that the initial offering is sufficient to induce subscribers of these other services to switch. Currently Prime Music's catalogue of over one million songs is much smaller than Spotify's over 20 million songs and will not be considered a substitute for Spotify users. Pandora has only around 1 million songs, but provides music discovery, something that Prime Music appears to lack.
Prime continues to be a driver of growth for Amazon. Notwithstanding its recent increase for Prime membership, new members added continue to set records on a weekly basis. We estimate that there are over 25 million Prime members worldwide, and that the average Prime customer purchases four times as much merchandise as non-Prime members. Some of the initiatives to drive Prime membership have gained traction, with viewing of Prime Instant Video up nearly three-fold year-over-year. The recent addition of HBO content that will be exclusive to Amazon in the streaming video window should increase usage of the video service, and should in turn accelerate Prime membership growth.
Amazon raised the price of Prime membership by $20 annually earlier this year to offset increased usage of Prime and higher fuel costs. Since introducing Prime nine years ago at $79, Amazon has not increased prices while increasing the number of items available for Prime free, two-day shipping from one million to over twenty million. We expect Amazon to see only limited attrition in Prime members from the price increase, as the value proposition of a Prime membership continues to grow as Amazon adds more digital content and Sunday shipping through its partnership with the U.S. Postal Service.
Maintaining our NEUTRAL rating and $330 price target. Our PT reflects a P/E multiple of 50 times our hypothetical FY:19 EPS of $8.38, discounted back five years. Our rating is based on our assessment that Amazon is unlikely to provide investors with a strategy road map. While recent announcements have given us increased visibility into Amazon's revenue growth, we are not convinced that the company will share sufficient details about spending plans to allow us to accurately model profit growth, and it may take time before EPS grows sufficiently to justify its share price.
Risks to the attainment of our share price target include a lack of financial visibility, increasing competition, changes in consumer preferences, changes to the terms or economics of its agreements with its customers or suppliers, dependence on its shipping partners, macroeconomic factors, an evolving tax environment, and legal, regulatory, and security risks, among other factors.
Investment Thesis: Amazon is a dominant online retailer well on its way to becoming one of the world's largest retailers, in our view. We believe the company enjoys considerable advantages over its brick-and-mortar competitors, due to its low direct overhead. Amazon management is quite ambitious, expanding into expensive digital media through its Kindle and Fire TV hardware and its Prime Instant video streaming, depressing the company's earnings power. Similarly, the expansion of Amazon Web Services has thus far been quite costly, although we think that AWS is at a tipping point and will generate significant leverage going forward. In order to take a position in Amazon, we believe investors must make a leap of faith that its revenues will continue to grow and will generate high contribution margin; we have made the leap of faith on revenues, but the lack of visibility on contribution margin gives us pause, and we prefer to stay on the sidelines. Accordingly, we are maintaining a NEUTRAL rating on Amazon shares.
Michael Pachter is an analyst at Wedbush Securities. 
More From Wall St. Cheat Sheet: