Will Seat Width Impact Boeing and Airbus's Future Success?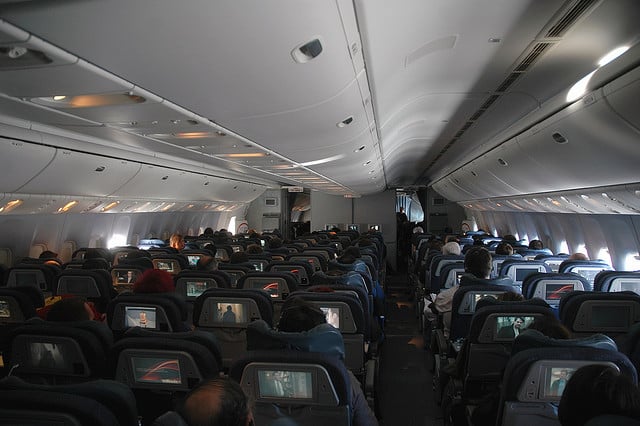 Boeing (NYSE:BA) and Airbus, the world's two largest planemakers and fierce rivals, are currently embroiled in a dispute over the width of tourist-class seats on long-distance flights. While the argument may seem silly, seating layout can have crucial effects on performance , and both airplane manufacturers are set for a tense standoff at this month's Dubai Airshow.
According to Reuters, the dispute focuses on the width of seats on long-haul flights for economy passengers — an area in which allocated space can have strong effects on efficiency claims. Earlier this week, Airbus called for an industry standard of 18 inches (46 cm) wide for economy cabin seats, but Boeing rejected the idea, stating that airlines should be the ones to decide on width.
The dispute has become increasingly heated as the market for twin-engine, long-distance, aircraft expands, with potential record-breaking orders expected at the Dubai Airshow held from November 17 to 21.
The layout of the rear seating in "mini-jumbo" jet designs can make a huge difference in economic performance, with the difference between nine or ten seats abreast being the most important factor. While Boeing's revamped 777X will hold 406 people with economy seats of 17 inches wide and ten in each row, Airbus has stated that the competing A350 will carry 350 passengers with 18 inch wide economy seats at nine in each row.
Reuters suggests that a recent Airbus presentation to financiers is likely a preview of a heated advertising war between the two companies, with one slide showing three people squished together at a restaurant amid the title, "Would You Accept This?" Airbus sales chief John Leahy said, "Boeing is proposing long-distance flying in seats narrower than regional turbo-props," while the company has maintained that longstanding plane seating sizes need to change as the average waist size of 21st-century American male has increased to 39.7 inches.
Boeing has countered with the stance that manufacturers are not responsible for an airline's decision for balancing fares and facilities, adding that research has shown cabin experience goes beyond width of seat. "It really comes down to providing flexibility to airlines and allowing them to do the things that they believe they need to do to be successful," Boeing cabins-expert Kent Craver explained. "They don't want us to dictate to them what makes them profitable. They know their business better than anyone else."
With an estimated $700 billion at stake in plane orders over the coming decades, it might seem surprising that seat layout could be the biggest factor in the competition between Boeing and Airbus. Kevin Keniston, head of passenger comfort at Europe's Airbus, says that Boeing's decision to cram more seats in their airplanes is an attempt to "make their plane more competitive with our products." But analysts say that 10-seat-per-row cabins on existing 777 jets suggest that passengers are all right with the layout as long it means cheaper fares.
According to cabin interiors expert Mary Kirby, founder and editor of the Runway Girl Network, while "18 inches in seat width would be great for passengers," Airbus's push for larger seat standards is likely a business strategy "driven by the threat of the 777″ — a strategy that some experts say could distract from a huge wave of Boeing 777X sales.
Don't Miss: How Does Boeing Plan to Beat Airbus?