Will Second-Quarter GDP Be Hurt By More Cautious Consumers?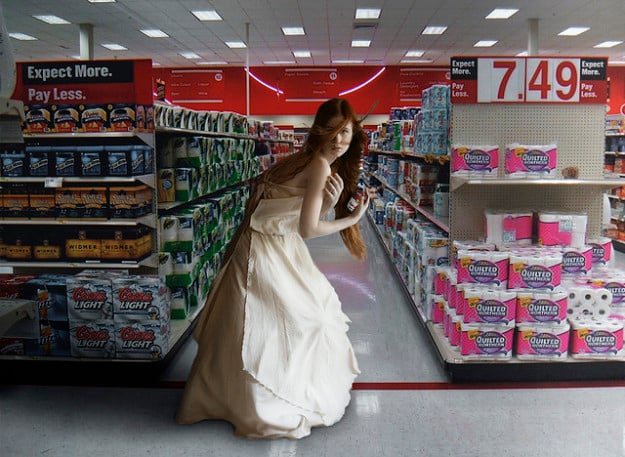 Americans have been resilient this year, despite the tax increases and steep cuts in government spending; consumer spending, which accounts for close to seventy percent of gross domestic product, rose at the fastest pace in two years during the first three months of the year. That growth helped the economy grow at a 2.4 percent annual rate during the January through March quarter. Still, economists have warned that overall economic growth likely dropped to a 2 percent annual pace in the April through June quarter, in part, because consumers have grown more cautious.
In the past several months, consumer spending has been mixed. In April, spending dropped, even though incomes remained unchanged. However, in May, consumers spent more on cars, home improvements, and sporting goods, boosting retail sales 0.6 percent.
Retail sales have continued to be mixed through June. Economists, especially within the Federal Reserve, argue about how many jobs are need to substantially bring down unemployment and thereby jumpstart consumer spending and the economy. As job growth has been steady, but not strong enough to substantially reduce unemployment, some weakness has materialized in consumer spending.
With this backdrop, this week's industry snapshot of retail sales fell right in line with the general trend.
On a week-over-week basis, ICSC-Goldman Store Sales Index posted its best performance in the past three weeks. Increasing significantly from last week's week-over-week gain of 0.3 percent, the measure of same-store sales rose 1.1 percent in the past week. On a year-over-year basis, the index expanded by 1.6 percent, a slightly smaller rate of growth than last week's 2.5 percent gain. June retail sales got off to a slow start, and the index has generally followed a roller coaster-like trajectory since then.
"Sales periods are not restated to match Father's Day 2013 compared with 2012, which is a key reason for the weakness in the year-over-year pace in the latest week," said Michael Niemira, ICSC's vice president of research and chief economist, in a press release seen by Dow Jones Newswires. '"However, it is likely that the year-over-year pace will get a lift in the upcoming week as that calendar issue reverses." As this week's slight dip was related not to weakness in consumer confidence or any seriously economic concerns, ISCS Research anticipates that comparable-store sales will increase between 3 percent and 3.5 percent in the month of June.
Similarly, the Redbook reading — in which figures for the first week of the month are compared with the average for the entire previous month — showed a weakness in retail sales growth. The index declined 0.5 percent on a monthly basis, compared with last week's 0.4 percent drop. However, Redbook's year-over-year comparison exhibited a 2.8 percent gain, a smaller gain than the previous week's 2.9 percent increase. Like the  ICSC-Goldman Store Sales Index, Redbook's year-on-year same-store sales rate is in line with the four-week trend, near 3 percent.
The only concern for retail sales is economists' prediction that U.S. consumer confidence may have dropped this month after reaching its highest point in five years.
 Follow Meghan on Twitter @MFoley_WSCS
Don't Miss: Have Central Banks Finally Reached Their Limits?