Will Shanghai's Economic Zone Introduce Major Reforms?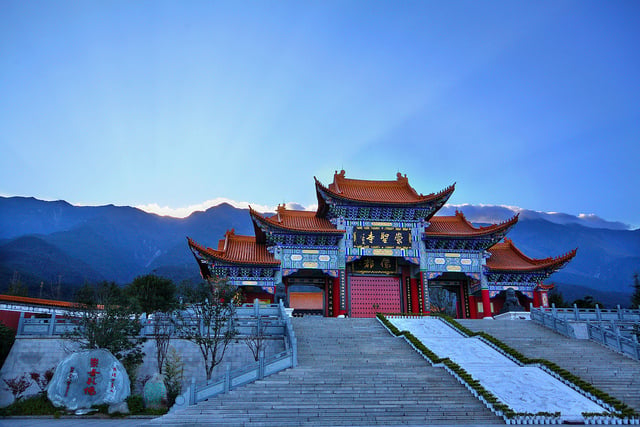 The implementation of major financial reforms in the Shanghai Special Economic Zone could come as early as by the end of next year, Reuters reports. According to a statement released by the People's Bank of China, some reforms will be rolled out during the next three months, while others will be debuted within a year's time. The statement added that the reforms could then be duplicated in other zones across the country. Following on the heels of an announcement by the group this past Monday that laid the groundwork for some of the planned changes, evidence is piling up that Chinese officials are planning to take the Shanghai zone seriously after all.
Some doubts had begun to surface as to how revolutionary the zone would actually be after it was announced several months ago. Critics pointed to the zone's distance from the city center and to infrastructural problems as significant barriers to progress, also noting the lackluster opening ceremony for the area. However, the two documents released by the People's Bank of China may bring new life to the project.
What is particularly interesting about today's release is that it significantly accelerates the timetable for the implementation of financial reforms. Most analysts had expected a timeline of several years to be the most likely option, with a much more gradual roll out of the changes. This would also give the government time to assess the impact of each change before going ahead with further measures.
One thing that is still unclear is whether free trade of the yuan for other currencies will be allowed in the zone. The country's central bank has stated that it will use a special tracking systems for online accounts to identify which are associated with the zone and which are not, one step toward eliminating a potential arbitrage opportunity that such a measure could open up. However, tracking physical units of currency within the area still poses a significant challenge, and some have claimed that the lack of specific references to the reforms makes it unlikely that this particular change will be implemented at all.
Meanwhile, the Chinese government has continued to build up the legitimacy of the yuan as an international unit of currency. With the yuan outpacing the euro as the second most widely used form of currency for certain types of transactions, and more and more of China's trade dealings being executed in the currency, the government may wish to further improve the yuan's international reputation by introducing liberalizing reforms in the Shanghai zone. Exactly what steps will be taken, though, remains a mystery.
Don't Miss: Did American Employers Look Through October's Political Battle?