Will Talks Over Greek Financing Extend Into 2014?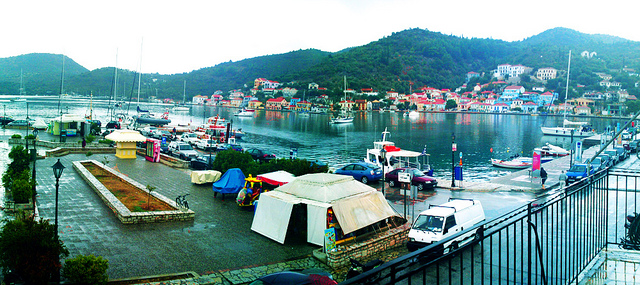 One European official said that Greece needs to step up its efforts in order to close a 2 billion euro gap in the country's financing in 2014, Reuters reports.
Jeroen Dijsselbloem, the leader of the European finance ministers, has stated that Greece will be required to make additional efforts if further international funding is expected. Up to this point, Greek officials have repeatedly said that further austerity measures are completely out of the question, comparing the requests to illegal activities akin to blackmail.
However, with talks between Greece's so-called "troika" of international lenders and Greek officials stalling over the discrepancy, the Mediterranean nation may have little choice but to yield some ground. The Greeks have said that the gap is currently being overestimated, with the true difference standing at little more than 500 million euros. The sum, government officials have claimed, could be made up by cracking down on employers who are evading social security payments.
The latest round of economic data brought little relief to those who were expecting a recovery in Greece to emerge by the year's end. Unemployment levels remained at 27.3 percent in August, while the country's economy shrank by 3 percent in the third quarter.
Though some have said that further rises in unemployment were avoided, the conditions in Greece can hardly be called rosy. Youth unemployment — a perpetual concern because it can impact the career paths of young people for years to come — stands at more than 60 percent in the nation.
The Greek government, meanwhile, has been embattled over the latest series of reforms within its parliament. The latest issue to come to a head is a new property tax, which would require farmers to pay taxes on their lands. Opposed by the left-leaning parties, the tax would help the country to raise some badly needed funds.
How effective the measure would be, though, remains to be seen, as surveys have indicated that up to one-third of Greek farmers would be unable to pay the tax. In a country notorious for tax evasion, the non-payment rate could actually be much higher. Among other measures that international organizations have suggested to raise funds are the sale of state-held entities and further cuts to the Greek public sector.
As talks between Greek officials and international representatives look to drag on into 2014, many Greeks are turning to extremist philosophies amid continuing economic woes. The Greek government barely survived a vote of no confidence earlier this week, signaling that popular support for the ruling coalition is barely sufficient to keep it in power. If the government does collapse, the window for extremist political parties to gain ground in the Greek parliament would open once more, possibly with dangerous consequences.
Don't Miss: The 7 Tallest Buildings in the World.