Will the Chinese Government Consider a Tighter Monetary Policy?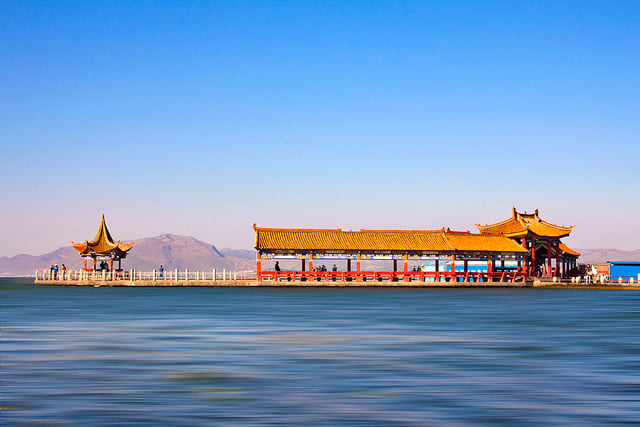 The Chinese government may be considering a modest tightening of monetary policy according to an official at the People's Bank of China, Reuters reports. This comes as the Chinese central bank has put the brakes on liquidity operations for the second day in a row today.
The People's Bank of China had begun measures to increase liquidity in the Chinese economy after growth rates came in at a modest 7.5 percent for the first two quarters of this year. Their efforts have certainly paid dividends with economic growth rising to 7.8 percent in the third quarter and on pace to hit 7.6 or 7.7 percent for the year 2013. This would exceed Beijing's official goal, which is to grow at a rate of at least 7.5 percent.
However, the liquidity measures have raised concerns because they may be masking economic stagnancy in the country through unsustainable means. Not only will the government have to lay off such actions as the economy picks up, but initiatives during the past few years have caused the government of China — both federal and municipal — to increase debt levels on a massive scale. Exactly how much the Chinese government owes will be revealed in a report due to be released later this year.
Another potential issue with the measures is a rise in inflation rates. Inflation jumped to 3.1 percent in the month of September, which, though still below the official cap of 3.5 percent, means that Chinese banks may not have as much room to maneuver as previously believed. The inflation increase was especially prevalent among food prices, including vegetables, and among housing prices, which posted the largest rise in three years this past month in the country's major urban centers.
By scaling back liquidity measures, the Chinese government would be signalling that it has confidence in the natural processes of the economy, such as open market transactions, to carry out stable growth and financing in the coming months. It is unlikely that the government would take any other major actions, such as changing interest rates or reserve deposit ratios, unless economic data were to suddenly take a turn for the worse.
Still, many are concerned about how the Chinese economy will be able to transition from one based on investment to one based on consumption. Stories such as the closure of high-end retail outlets — often viewed cynically by Chinese citizens — hint that the country's economy isn't quite functioning at the levels that it was before the crisis of several years ago. Just because problems aren't apparent in state-provided official statistics doesn't always mean that they don't exist.
Don't Miss: Unemployment Rate Finally Drops for the Right Reason.