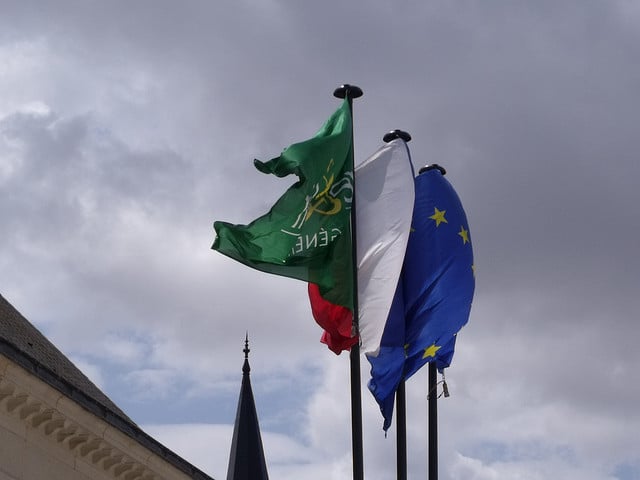 Debates over the European Union's budget for the rest of the decade are coming to a head, as the measure is to be put to a vote later this week. If a deal can be sorted out between various groups in the EU, the budget committee could pass the bill as early as Thursday. The budget would then need to be approved by the European Parliament before it would become official.
The main issue of contention is the level of funding that the European Union will receive. In general, the European Parliament advocates greater levels of funding, whereas the European Council has argued for a reduced amount of financing. For 2014, the parliament has lobbied for a budget of 136.44 billion euros, while the council has pushed for a budget of 135 billion euros.
Nicky Morgan, the United Kingdom's Treasury Minister, has said to the BBC that it is time for the European Parliament to back down from some of its demands. She also added that many on the other side of the debate have been very accommodating to the body's requests, but that some level of compromise is now needed in order to maintain a reasonable timetable for the passage of the budget. She was among those in Brussels on Monday to discuss the matter in a meeting of finance and budget ministers from across the continent.
Jose Barroso, the president of the European Commission, said in his State of the Union address two months ago that the so-called Multiannual Financial Framework — a budget providing funds for the EU from 2014 until 2020 — was a measure that had to be resolved and passed as soon as possible. He stressed that it was a key tool for countries that would otherwise not have access to public financing, and that, while more funds are always better, it would be a victory just to be able to say that a budget was in effect starting at the beginning of next year.
In a humorous comparison, Barroso mentioned that one year of the EU's budget is worth more than the entirety of the Marshall Plan in today's dollars. In a way, though, his analogy is just as scary as it is funny: The European Union, while certainly providing benefits to the region, has not come without steep costs, as well.
Looking ahead, this week should prove to be an important period for European politics. On Tuesday, leaders will be in Paris to discuss the problem of youth unemployment in the region, which stands at more than 50 percent in countries such as Greece and Spain, The Wall Street Journal reports. On Wednesday, data on annual growth and economies that may be in trouble in the region are set to be released, and on Friday, finance ministers will be once again be discussing the creation of a single entity to monitor European banks.
Don't Miss: How Will Janet Yellen Handle the Senate Banking Committee?