Will the Greek PM's White House Visit Help or Hurt Him?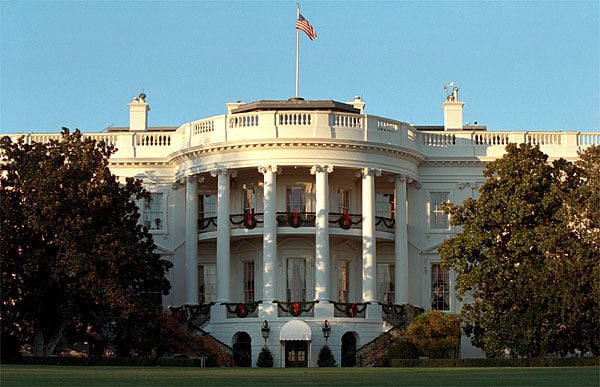 Greek president Antonis Samaras is visiting the White House today to discuss the economic fortunes of his country at the moment — a conversation that is likely to focus on reforms, austerity, and the free trade agreement between the EU and the  United States, more formally known as the Transatlantic Trade and Investment Partnership or TTIP.
Samaras' visit comes at a time not only of economic desperation in his home country, but his polling as well as that of the United States is also abysmal in the land of Homer where only 22 percent of Greeks think that he is doing a good job as Prime Minister.
Douglas A. Rediker, visiting fellow at the Peterson Institute for International Economics in Washington, told Bloomberg that the meeting was essentially a spectacle. "[This is] an important bit of visual and substantive stagecraft," he said.
The United States is expected to show solidarity with Greece as Jack Lew emphasized in July when he visited the country, driving home the importance of European economic health with the U.S.'s future. But such a show of solidarity might not do Samaras any good in Greece despite the "stagecraft", since only 35 percent of Greeks have confidence in Obama, and only a slight bit more have a favorable opinion of the United States at 39 percent.
Yet solidarity and reform really could be key for both nations as the TTIP agreement progresses. The free trade agreement, if passed, will be the largest in history – representing billions across Europe and the United States. As consumers weaken in the EU despite some signs of manufacturing life, variables like this will become ever more relevant should the agreement take hold. Reduced tariffs and increased U.S. business setting up shop across the ocean could be hampered by the persistently high unemployment and the generally worse state of consumers.
Conversely, though, the EU has been seeking to integrate financial regulations as a part of the agreement — something that the U.S. has been reluctant to do. Financial rules are actually seen as more strict on this side of the ocean, and with lending already weak in Europe by their own banks, the ability of American banks to perform competitively is of the essence as cash-starved economies look for growth.
Lew made this clear in his remarks in Greece when he stopped in as part of a larger European visit, saying that, "Engagement with Europe remains at the top of my agenda because U.S. jobs and growth are inextricably linked to Europe achieving growth and prosperity."
The U.S. has also urged Greece to continue on the path of reform at a time when Greeks are weary of austerity and Athens has been roiled by protesters. Yet, despite Greek opinion of austerity and the U.S. alike, little options aside from austerity and public sector reforms seem to be on the table. Money from their 'troika' of lenders depends on reforms, and indeed, while they have been propped up by funds despite frustratingly slow reform, the International Monetary Fund has made its frustration known.
However, such a reality might not matter in the political scheme of things. With unfavorable opinions of America running high, opponents of Samaras could sieze on the opportunity to mount further political pressure against unpopular reforms. The IMF summarized the frustration of the situation last month, venting, "The [Greek] economy is rebalancing. However, it continues to do so through recession, not productivity-enhancing structural reform."