Will the Justice Department Crush the American Airlines-US Airways Merger?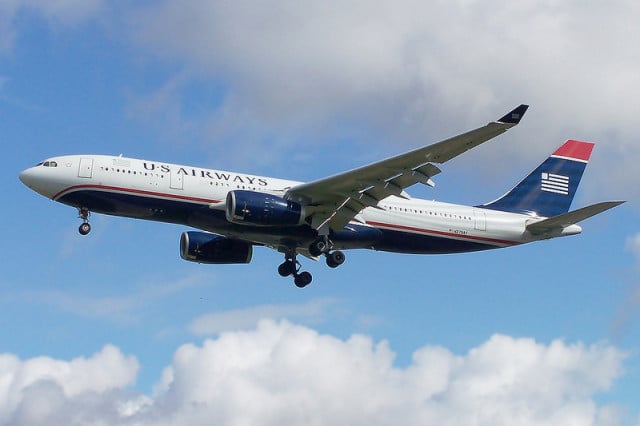 The merger between AMR Corp.'s (AAMRQ.PK) American Airlines and US Airways (NYSE:UAL) has gotten closer and closer to being completed in recent months, but now, after months of negotiations, the proposed merger is being blocked by the U.S. Department of Justice.
The merger would have created the world's largest airline and significantly reduced competition in the U.S. airline market, which is why the Justice Department along with the attorney generals of six states and the District of Columbia have filed a suit looking to block the deal.
The $11 billion deal, which was first announced in February, has been slowly going through the steps needed for the merger to be completed by the end of the year — it most recently received approval from the bankrupt AMR's creditors. The two airlines had already agreed to make some antitrust concessions regarding flights into London's Heathrow Airport in order to appease European regulators, who approved the deal after the airlines agreed to give up slots at Heathrow.
There have been four large airline mergers the past six years — including Southwest Airlines's (NYSE:LUV) acquisition of AirTran Airways, Continental Airlines's merger with United Airlines to create United Continental Holdings (NYSE:UAL), and Delta Air Lines's (NYSE:DAL) purchase of Northwest Airlines. According to the Government Accountability Office, the merger between U.S. Airways and American Airlines would cut down on competition even more than the previous mergers.
"Airline travel is vital to millions of American consumers who fly regularly for either business or pleasure," Attorney General Eric H. Holder Jr. said in the Department of Justice's statement. "By challenging this merger, the Department of Justice is saying that the American people deserve better. This transaction would result in consumers paying the price — in higher airfares, higher fees and fewer choices."
In the statement, the Justice Department said: "The vast majority of domestic airline routes are already highly concentrated. The merger would create the largest airline in the world and result in four airlines controlling more than 80 percent of the United States commercial air travel market," which would likely raise prices for consumers.
Until Monday, the companies had predicted the deal would be completed by the end of August. Justice Department approval was the final hurdle for the multibillion dollar merger, but it's one it doesn't look like the companies will be able to clear.
Follow Jacqueline on Twitter @Jacqui_WSCS
Don't Miss: Small Business: When the Government Gives You Lemons, Make Lemonade.