Will the Middle Class Ever Get to Retire?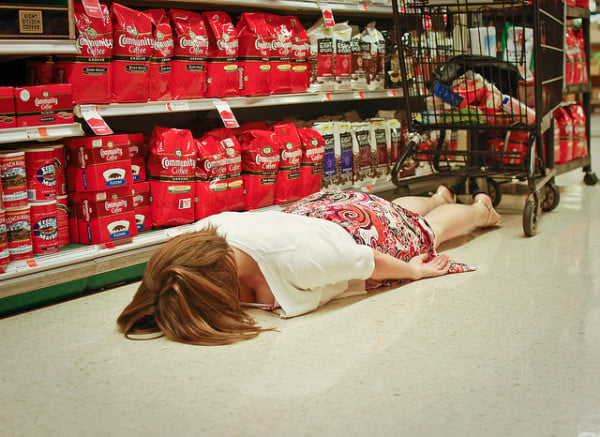 The retirement crisis in America continues to worsen each year. Life events, higher living costs, and a weak economy can make the retirement planning process seem nearly impossible these days, but a large portion of the middle class expects to delay retirement until they are six feet under.
According to a new report report from Wells Fargo, 37 percent of Americans with incomes between $25,000 and $100,000 say they will never retire, and actually work until "I'm too sick or die." Meanwhile, 34 percent say they won't retire until they are at least 80 years old, up from 25 percent in 2011 and 30 percent in 2012.
Nearly 60 percent of the middle class say their top daily financial concern is paying the monthly bills, compared to 52 percent last year. Saving for retirement is a distant second place, with only 13 percent calling it a priority. Four in ten Americans say saving and paying the bills is not possible at the same time.
"We do this survey every year and for the past three years, the struggle to pay bills is a growing concern and the prospect of saving for retirement looks dim, particularly for those in their prime saving years," said Laurie Nordquist, head of Wells Fargo Institutional Retirement and Trust. "We'd like to try to help people find the silver lining and create a path to retirement savings. Having a plan and saving not only creates more hopefulness, but it produces results that can grow and lead to a solid retirement."
About half of the middle class between the ages of 25 and 75 believe they will have enough money saved for retirement. However, less than a third of people have a written financial plan. A written retirement plan lifts the confidence reading to 70 percent, compared to only 44 percent for people without a plan.
In fact, only 31 percent of middle class Americans in their prime retirement saving years — 40 to 59 — say they have a plan. Yet, people with and without plan say they need a median nest egg of $200,000 for their retirement. People with a plan have saved $63,000 toward that goal, while those without a plan have saved only $20,000.
"This data so clearly shows what a difference a retirement plan makes in that people who have a plan have saved three times what those without a plan have saved," said Nordquist. "A plan instills confidence and gives people the discipline to stick with their objectives and reach their financial goals."
Why are people not creating retirement plans? Almost half of middle class Americans say they don't have enough financial assets to plan for retirement. Meanwhile, a third say Social Security will be their main source of income in retirement.
Making matters worse, recent financial bubbles and crashes have scared Americans away from the stock market. Only 24 percent of middle class Americans are confident in the stock market as a place to invest for retirement, and 45 percent say the stock market "doesn't benefit people like me." Furthermore, 52 percent say they avoid the stock market because they are afraid the ups and downs will wipe out their nest eggs.
Don't Miss: Warren Buffett and Carl Icahn Teach a Valuable Lesson with Netflix
Follow Eric on Twitter @Mr_Eric_WSCS