Will The New Chrysler 200 Make Good On Fiat's Investment?
When Italian car manufacturer Fiat (FIATY.PK) acquired the Detroit-based Chrysler Group and saved the company from going under, many viewed the purchase as a breath of fresh air for Chrysler, and an opportunity to reinvent itself and bring the brand back to relevance.
Slowly but surely, the turnaround for Chrysler is beginning to resolve itself, and the company's offerings are finding themselves in more driveways as its Italian parent seeks to make good on its hefty American investment. The Jeep and Ram brands have been performing well already, carrying the company on their backs as engineers work feverishly to bring the car segment up to speed.
Two redesigned cars, in particular, are trying to bring Chrysler back from the edge while giving Ford (NYSE:F) and General Motors (NYSE:GM) a run for their money. The 300 sedan has been the flagship vehicle for the company's car segment, with the 200 in tow. While the redesigned models were needed desperately, they did not pack the same punch that the market was expecting. The same went for Dodge's attempts to bring appealing cars to the masses.
NEW! Discover a new stock idea each week for less than the cost of 1 trade. CLICK HERE for your Weekly Stock Cheat Sheets NOW!
"I don't think anybody wakes up and says, 'Let's go out and get an Avenger,'" said Chrysler dealer David Kelleher, of mid-size Dodge that he can move with a $3,000 rebate. "The new 200 is going to be a different car. People will wake up and come to buy that car."
The previous Chrysler generations were not winning over hearts, to say the least. Pulitzer-prizing winning car critic Dan Neil called the 2008 Sebring convertible "a veritable chalice of wretchedness, a rattling, thumping, lolling tragedy of a car."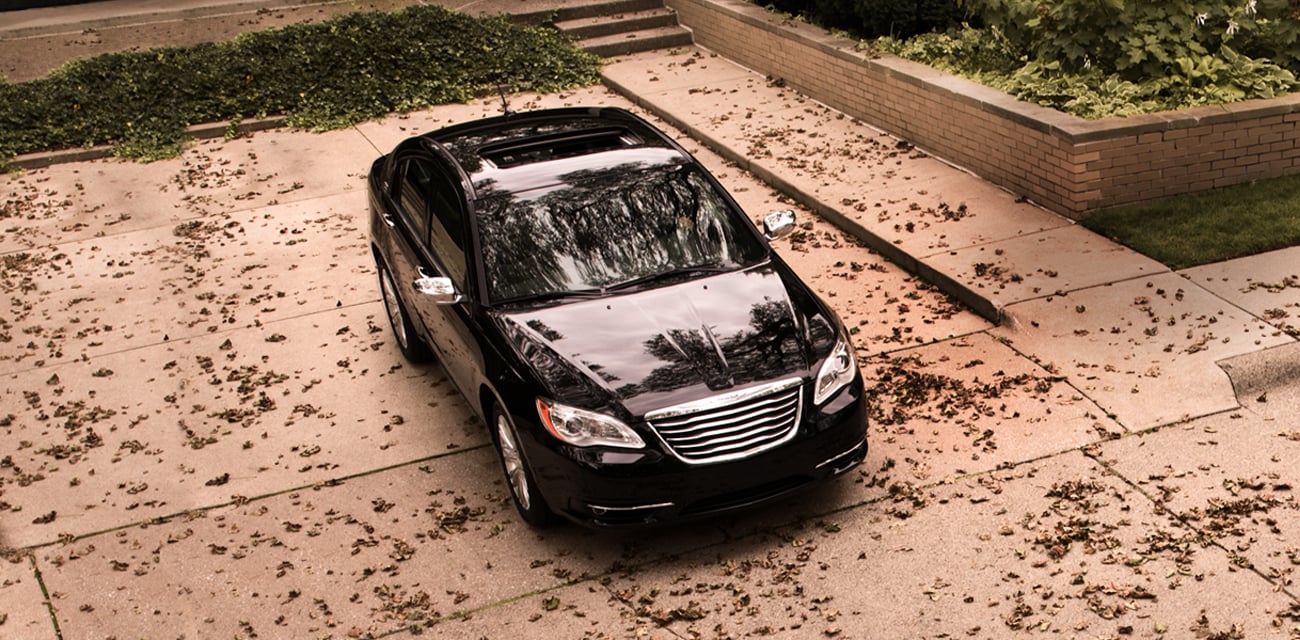 Sergio Marchionne, CEO of the Fiat Group, has had his company trimming away slow sellers like Dodge's Caliber and has initiated face lifts and rather generic tweaks to other models, but Chrysler's success is riding on a full overhaul of the lineup, to better compete with Ford's Fusion and Chevrolet's upcoming Impala.
NEW! Discover a new stock idea each week for less than the cost of 1 trade. CLICK HERE for your Weekly Stock Cheat Sheets NOW!
"We really start to see the transformation of Chrysler's car lineup next year," said Jeff Schuster, an analyst with LMC Automotive. "That's the big test that's ahead of them. The industry is looking at the full redesign of the 200 as a way to measure Chrysler's success."
While the small tweaks have certainly been effective — Chrysler stepped out from bankruptcy's shadow in 2009, and has experience 37 consecutive quarters of gains — the company is now a crucial focus for Fiat, which has been facing mounting losses in Europe's dismal car market. Further, Americans may soon benefit from Fiat's desperate need to grow the Chrysler brand, as the new 200 sedan promises to be a stronger contender in the sedan segment that often sees Chrysler falling behind.
Kelleher is among those Chrysler dealers who have been given an early viewing of the next generation of the 200, and he's eager to get it on his showroom floor, Bloomberg said. Despite improvements Marchionne made to the current 200 model, it still doesn't match up well against Ford's hot-selling Fusion and Toyota's (NYSE:TM) best-selling Camry sedan, Schuster said.
Marchionne and Fiat have set about raising the standard of quality for Chrysler, which has long been the Achilles' heel of the company and was often a factor that pushed consumers to other brands. However, as history indicates, the same car in a nicer suit won't be enough to salvage the entire lineup. Chrysler will need a full makeover to not just bring its vehicles up to the industry standard, but to surpass it.
NEW! Discover a new stock idea each week for less than the cost of 1 trade. CLICK HERE for your Weekly Stock Cheat Sheets NOW!
The new Chrysler 200 will reportedly be all-new from the ground up, and not be taking cues from its big sibling, the 300, as its predecessors did. The new 200 will be the platform that Chrysler — and Fiat — are counting on to make the company a household name once more.
Don't Miss: Is This New Cadillac Another 2014 Catalyst for GM?