Will the US Airways-American Airlines Merger Mean Higher Airfare Prices?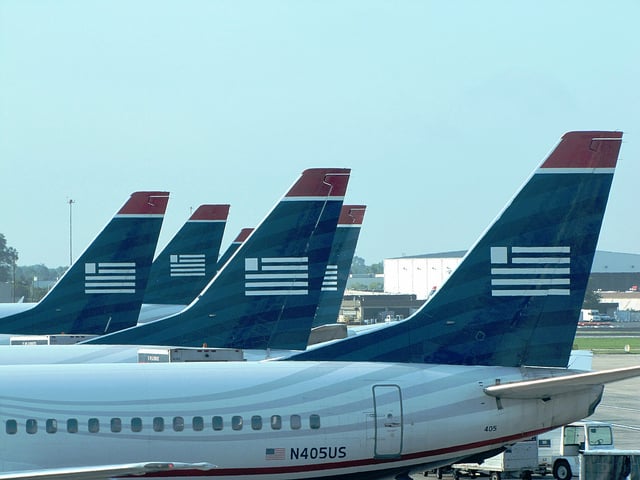 The U.S. Department of Justice on Tuesday reached an agreement with AMR Corp.'s (AAMRQ.PK) American Airlines and US Airways (NYSE:LCC) that will allow the airlines' planned merger to go through after the government agency sued to stop it earlier this summer. At that time, it appeared as though the DoJ was ready to fight the merger tooth and nail, as it claimed the agreement would cut down too much on competition and raise prices for consumers.
When the Justice Department announced its deal with the airlines, it claimed US Airways and American would have to make divestitures at airports across the country and give slots to low-cost carriers. The DoJ said the move would actually stimulate competition and give consumers around the U.S. more low-cost flight options.
While the agency trumpeted the agreement as "groundbreaking," most recent reports have suggested that the airlines really aren't giving up much at all. The airlines are essentially moving forward with the merger as planned, and the two reiterated their revenue goals and aim of $1 billion in savings. American and US Airways will still control more than half the slots at Ronald Reagan National Airport in Washington, D.C.
In the deal, US Airways and AMR Corp.'s American Airlines have to give up 104 slots at Ronald Reagan National Airport, 34 at LaGuardia in New York, and two at Chicago O'Hare International, Los Angeles International, Boston Logan International, Miami International, and Dallas Love Field.
Large carriers like Delta Air Lines (NYSE:DAL) and United Continental Holdings (NYSE:UAL) will likely not be included as qualified buyers for the slots, a source told Reuters. JetBlue (NASDAQ:JBLU) and Southwest Airlines (NYSE:LUV) have previously expressed interest in purchasing some of the slots.
According to Reuters, consumer advocates are worried that the merger will raise the price of airfare, although the true effect of the merger won't be seen until the airlines complete the sale of takeoff and landing slots to low-cost carriers, a process that the DoJ will oversee and could take a few months.
"In the past decade, we've seen the industry transformed from one that boasted eight large airlines to a mere four. With the latest merger, it drops to three," said Rick Seaney, chief executive of FareCompare.com, which tracks airfares, to Reuters. "It is likely we'll be sitting around in 2020 saying, 'I wish we still had eight carriers.'"
Reuters reports that previous research has shown that prices increase after big airline mergers, like the one between United and Continental that created United Continental Holdings and the deal between Delta and Northwest Airlines. The DoJ cited these findings in its original protests against the American-US Airways merger, but it seems to think the divestitures required to low-cost carriers will even out the playing field, though some are still skeptical.
"Why mince words?" Jamie Baker, a New York-based analyst for JPMorgan, said in a note to clients seen by Bloomberg. "'A win for the airlines is how we view the negotiated settlement."
Mike Boyd, a former airline executive who has run his Evergreen, Colorado-based consulting firm Boyd Group International Inc. since 1984, echoed similar sentiments to Bloomberg. "You just wasted a lot of our tax money on a bad lawsuit. The airlines didn't give up much of anything," he said.
Follow Jacqueline on Twitter @Jacqui_WSCS
Don't Miss: Benefits Cuts Were Too Harsh for Boeing Machinists.