Will These 4 Predictions for the Housing Market Come True?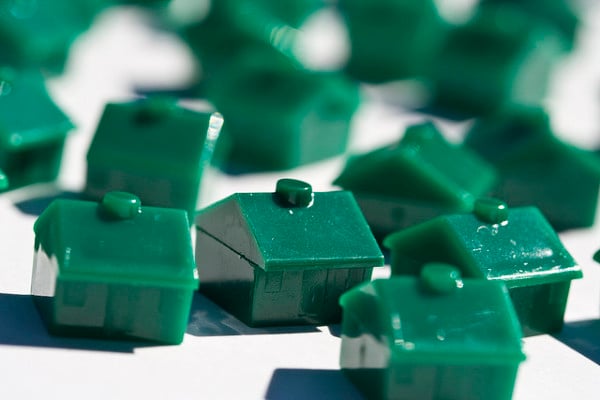 The real estate market has been one of the strongest areas of the economy this year. With the help of favorable interest rates and inventory levels, home prices rebounded sharply from their post-bubble lows. However, what housing trends will we see in 2014?
As the year draws to a close, many analysts and economists are looking ahead to next year. The housing recovery is generally expected to continue, but at a slower pace. Let's take a look at four housing predictions from Zillow Real Estate Research.
1. Home Values
On average, home values rose about 5 percent in 2013, with some markets surging more than 20 percent. The rapid increase lifted millions of homeowners from underwater status, but the pace is not expected to last. According to Zillow, home values will increase by only 3 percent in 2014.
"Many metros saw appreciation well above historic norms, sometimes 4 or 5 times their historic appreciation levels. This year, home value gains will slow down significantly because of higher mortgage rates, more expensive home prices, and more supply created by fewer underwater homeowners and more new construction," explained Svenja Gudell, Director of Economic Research at Zillow.
2. Mortgage Rates
As the economy continues to show signs of life, Zillow believes the Federal Reserve will dial down its monthly bond-purchasing programs, currently set at $85 billion per month. This will in turn cause mortgage rates to rise and exceed 5 percent for the first time since early 2010. However, mortgage rates around 5 percent would still be low on a historical basis and allow the housing recovery to continue throughout 2014.
According to the latest report from the Mortgage Banker's Association, for the week ended November 29, the average interest rate for a 30-year fixed-rate mortgage came in at 4.51 percent, up slightly from the prior week and its highest rate in a month.
3. Mortgage Availability
Despite higher home prices and interest rates, Zillow believes borrowers will have an easier time getting a loan next year. "With less demand for refinancing, lenders will have to make up lost business by competing for new buyers and hopefully loosening their lending standards a bit," said Gudell. However, it's important to note that new regulations from the Dodd Frank law could hinder the availability of mortgages next year. Lenders will be required to make sure mortgage payments are affordable, and examine paperwork more closely.
4. Homeownership
Although many people still believe homeownership is part of the American Dream, Zillow predicts that homeownership rates will fall to their lowest level in nearly two decades. Along with a weak labor market, foreclosures will continue to displace homeowners and keep rental demand high.
In the third-quarter, the home ownership rate in the Untied States remained at 65.1 percent for the second consecutive quarter, its worst level since 1995, according to the Commerce Department. Home ownership peaked in 2004 at 69.4 percent.
Here's how the major U.S. equity indices traded on Monday:

Don't Miss: 3 Signs We're Not in a Stock Bubble
Follow Eric on Twitter @Mr_Eric_WSCS