Will This Ad Convince Americans of Obamacare's Benefits?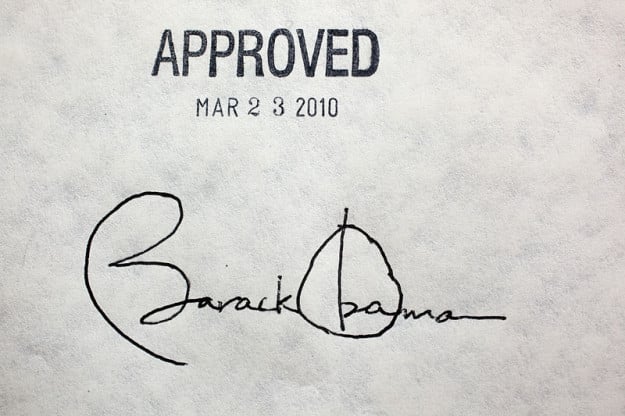 To bolster flagging support for the Affordable Care Act, known commonly as Obamacare, the organization that ran President Barack Obama's presidential campaign has donated funds to create a 31-second advertisement meant to explain the benefits of the healthcare reform.
Just under six months remain before President Obama's signature healthcare law fully kicks in, and a recent survey conducted by NBC News and The Wall Street Journal found that 49 percent of respondents thought Obamacare was a good idea, while just 37 percent supported the reform. These results highlight how controversial the law remains; Republicans have pledged to repeal it in full and worry that it represents an unneeded expansion of the federal government, while Democrats are fretting that the the implementation of the law's key provision — the insurance exchanges — will be a "train wreck."
The advertisement is a part of a "major education campaign" by the advocacy group Organizing for Action, which grew out of Obama's 2012 campaign. As Time reported, the group has spent seven figures on the ad series, which is meant to complement White House and Obama administration efforts to build support for the law.
"What is the impact of Obamacare?" asked the narrator at the beginning of the short video segment. "The truth is Americans are already seeing the benefits," the voiceover continued. Numerous facts, layered above the video footage, served to illustrate that statement. The video cited data from the U.S. Department of Health & Human services, which shows that "an estimated 34 million Americans in traditional Medicare and Medicare Advantage plans have received at least one preventive service, such as an annual wellness visit at no out of pocket cost because of the health care law."
It also stated that Americans received an average rebate of $150 from health insurance companies in 2012, and that small business owners could see up to 50 percent of their insurance costs covered next year, citing The Washington Post and Reuters, respectively.
While the Department of Health and Human Services data is easy to find, it is a little more difficult to find the figures for health insurance rebates in 2012 and small business insurance costs. A search of the Post's archives for the cited date, January 6, 2013, does not bring up any article related to health-insurance rebates, and an inspection of Reuters' archives for the cited date, June 7, 2013, also revealed no articles that contained the cited figures.
However, as the Washington Examiner found, a Post article from June 20 does mention rebates, but it referenced the Obama administration's own numbers. Furthermore, as the Examiner noted, health insurance premiums increased in 2012, by 3 percent according to The New York Times, and by 4 percent according to CNNMoney.
Here's how the market traded on Tuesday: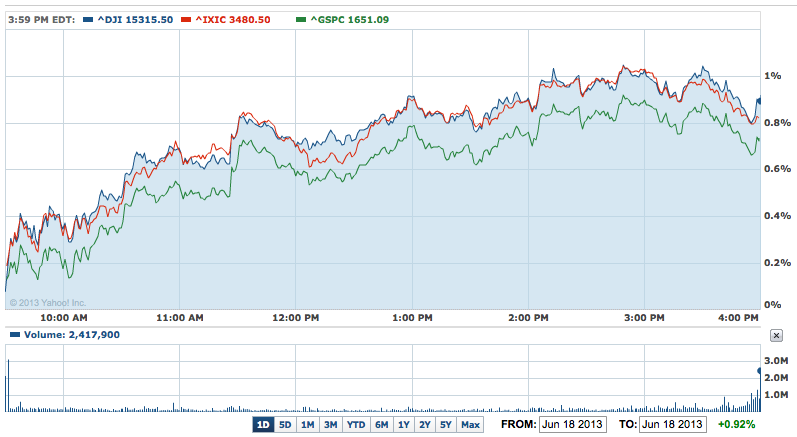 Don't Miss: Here's Why All Eyes Are on the Fed This Week.
Follow Meghan on Twitter @MFoley_WSCS