Will This Confrontation Scare Firms from Investing in China?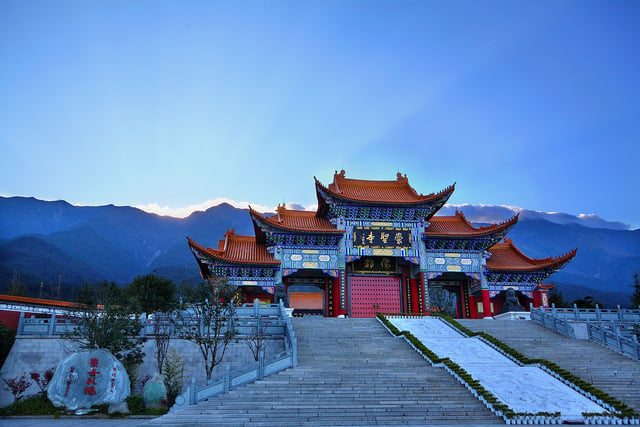 China is set to play tough with companies violating its landmark 2008 antitrust law — if it can teach lawyers how to recognize antitrust violations, that is.
Reuters sources revealed details in a closed-door meeting aimed at increasing competency among lawyers and companies when it comes to complying with Chinese antitrust law. According to those sources, Xu Xinyu, a division chief at the National Development and Reform Commission, led the meeting and at one point asked the companies to admit to any wrongdoing in the area of antitrust.
This has foreign firms jittery in the face of what appears to be an increasingly hostile government.
The New York Times recently got wind of a memo circulated through the Chinese government that warned of the evils of Western democracy and pro-market attitudes. Despite market reforms in China, there appears to be a divide in the party between those favorable to the changes, backed by President Xi Jinping, and those looking for a more traditionally commanding approach to the economy.
Now, in the wake of what is abundantly tangible hostility toward the philosophy from which foreign enterprises hail, these businesses were asked to confess any guilt to antitrust violation in a closed-door meeting full of Chinese lawyers. The government was apparently eager to flex its muscle in the talks, and a Reuters source said of Xu at the meeting: "The message was: if you put up a fight, I could double or triple your fines. This speech went way over the line."
While in-house lawyers for many of the companies were in attendance, Reuters reports that Xu allegedly asked the firms not to hire external lawyers to defend themselves from antirust complaints brought by the government.
China has been a notoriously fickle place for foreign multinationals to navigate, and, moreover, the country is undoubtedly fond of keeping its economy artificially competitive. Enterprise in China as a whole sometimes benefits from questionable government manipulations of the market, actions which have led to feuds with both Europe and the U.S. over tariffs and trade policy, according to CNN.
Daniel Sokol, a law professor and antitrust expert at the University of Florida, summed up the precarious position of these firms in China in the aftermath of the meeting, telling Reuters, "The problem is that because it has so much power and because in various forums they have been focusing on foreign enforcement, this is definitely impacting business decision-making about further FDI into China."
Don't Miss: Is the Housing Market Losing the Battle Against Higher Interest Rates?